While president, Harry Rawson worked closely with the Fanshawe Student Union (FSU) and is credited with working out a deal that allowed the FSU to construct their own building. This 12,400 sq. ft. building that holds Forwell Hall, the Biz Booth and the Games Room was completed in 1980.
In 1981, Fanshawe's "four-F" logo was introduced. The winning entry was selected from over 100 entries to a logo design contest.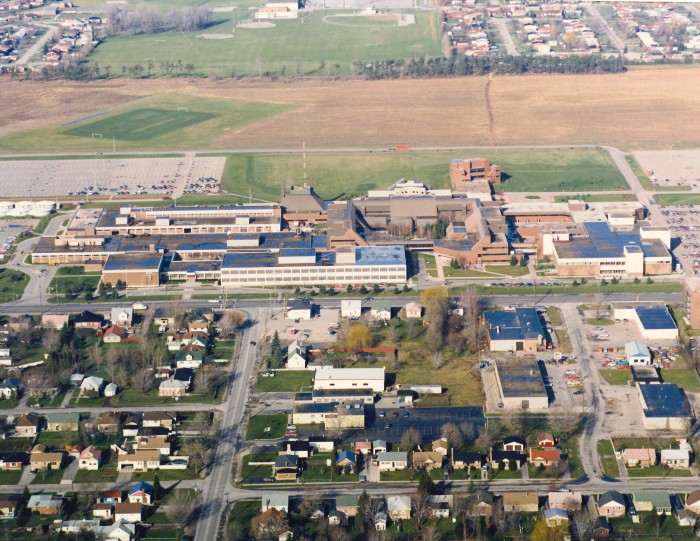 Above, aerial view of Fanshawe College, London Campus, circa 1982.
Enrolment and programs continued to grow and in 1984, Fanshawe expanded once again with the addition of G building, a 34,000 sq. ft. building that housed the College's Nursing and Health Sciences programs. Fanshawe employed over 1,140 full-time staff and graduated over 1,700 students during spring convocation ceremonies.
In 1987, Rawson retired as President and Barry Moore was hired as his successor. He came into the job with extensive experience, having served as president of two community colleges in British Columbia - Fraser Valley College in Chilliwack and Northern Lights in Dawson. A native of Toronto, Moore completed a degree in Finance and Theology at the University of Toronto, working part-time as a musician. He served as a United Church minister in northern Alberta and as University Chaplain at the University of Alberta. He entered the community college system by becoming the founding Chairperson of the Board of Grant MacEwan College in Edmonton.
In 1988, it was time to say goodbye to the former seniors' centre when the Woodstock Campus moved into its new location as part of the Woodstock Community Complex.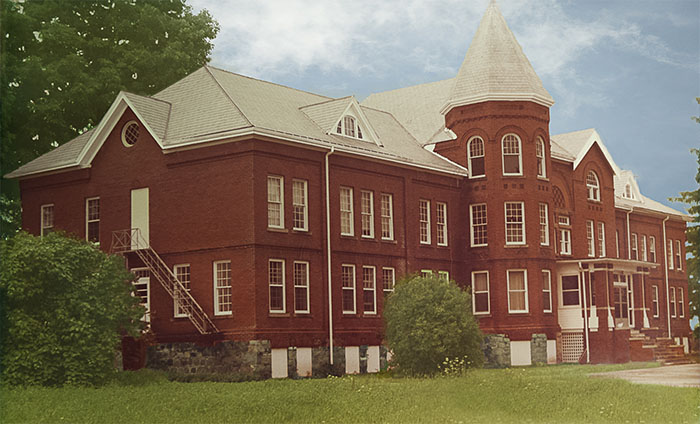 Above, the Woodstock/Oxford Regional Campus site from the late 1960s to the late 1980s.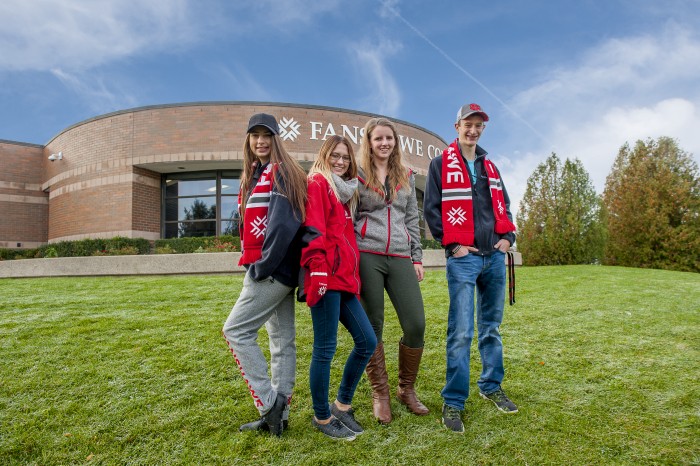 Above, Woodstock/Oxford Regional Campus today.