If there is anyone on campus who knows about the significant changes undertaken at Fanshawe College over its 50-year history, it's electronics professor Mitch Powell. In fact, Mitch is synonymous with Fanshawe College, as he launched his stellar London career on-site in 1966 as an electronics teacher with the Ontario Vocational Centre (OVC). That was before the OVC campus morphed into Fanshawe College in September 1967, when a network of community colleges opened across the province.
Academically, Mitch is a proud graduate of Ryerson, Western, and Washington's Georgetown University, and earned his Master of Education at Wayne State University. With an enduring passion for amateur radios, Mitch "speaks" Morse code and operates a small amateur radio station at home, using his longstanding skills as the "youngest-ever, licenced, government radio operator in Canada."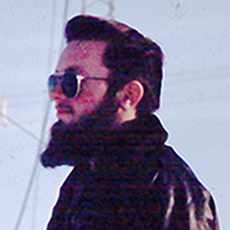 In his youth, Mitch spent two and a half years as a meteorologist and radio operator in a small station situated on the shores of the Arctic Ocean, 1200 km from the North Pole. An isolated locale for sure, yet through Morse code he could communicate with fellow amateur radio operators around the world.
En route to Fanshawe, Mitch worked in Ottawa at the Defence Research Telecommunications Establishment before moving to London to teach at OVC. As a lifelong learner, his college role now embraces Internet and web development, and on his own time he teaches amateur radio operation.
Mitch is an extraordinary example of dedication, teaching excellence, a deep caring for students and an ability to keep pace with ever-evolving technology. This has proven to be a rich recipe for success for both Fanshawe College and Mitch Powell during the past half-century.
According to School of Applied Science and Technology Chair Dave Machacek, Mitch has a decades-long reputation for inspiring his students. "When interviewing Fanshawe alumni for teaching positions, Mitch's name frequently arises as a favourite teacher, and it is such fun to advise these seasoned practitioners that their early mentor is still on the job, influencing the latest generation of electronics students."
As Fanshawe celebrates its 50th anniversary, and Mitch Powell does the same, it's important to acknowledge the longevity of this ardent and innovative faculty member, who has indeed contributed in far-reaching ways to the evolution and success of Fanshawe College, and its thousands of students.
Photos: Top right, Mitch Powell in 2016. Lower right: Mitch Powell circa 1955 in northern Canada.