Think you know Fanshawe? Think again.
Fanshawe College is among the largest and highest performing Ontario colleges with over 40,000 students and multiple campus locations. When you choose Fanshawe, you're choosing to study at a post-secondary institution that puts you above all else, providing everything you need to be successful both inside the classroom and out.
Connect with us
Want to learn more about Fanshawe? Explore the many ways you can get all of your questions answered about programs, student services, how to apply and everything that makes Fanshawe a great place to study. Sign up now and you could WIN free tuition for a year!*
*Contest open to domestic students only. Read official rules and regulations.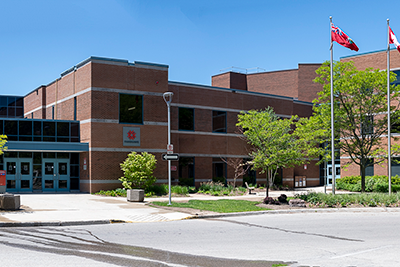 Explore our campus
Fanshawe's London Campus is situated in London, ON and consists of 11 modern buildings on over 100 acres of land. Fanshawe also has a Downtown location and a London South location. Our regional campuses provide the same experiential learning experience in convenient locations such as St. Thomas, Simcoe, Huron/Bruce and Woodstock. View more information on our campuses below
Not sure what to take?
Explore our custom Digital Viewbook and Program Pathfinder Quiz to help you make a better decision about your future and see all that Fanshawe has to offer.
The student experience
Regardless if you need support with your academics, student life or overall well-being, we're here to set you up for success early. Check out some of the many student services that Fanshawe can help you with. From orientation to graduation and beyond, we're Here for You!
Key Performance Indicators 
GRADUATION
RATE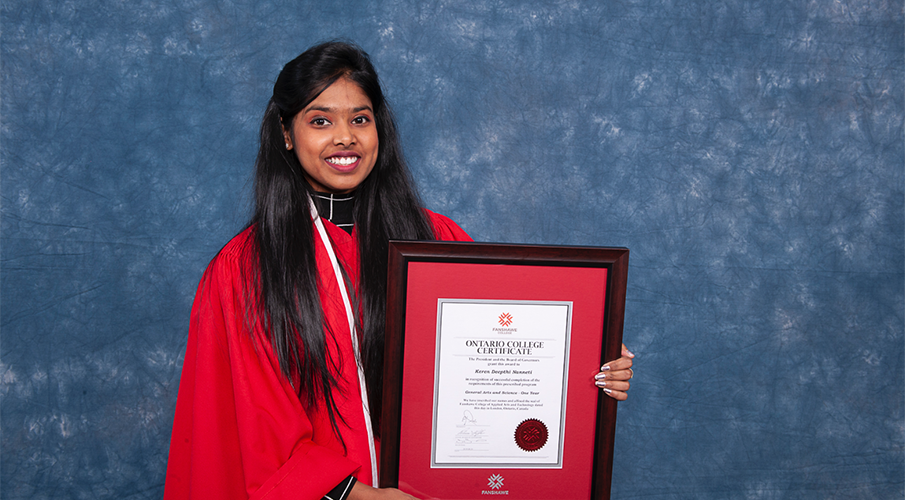 Percent of full-time students who entered a program of instruction in an enrolment year and graduated within a specified period of time.
Provincial Average 65.9%
GRADUATE
SATISFACTION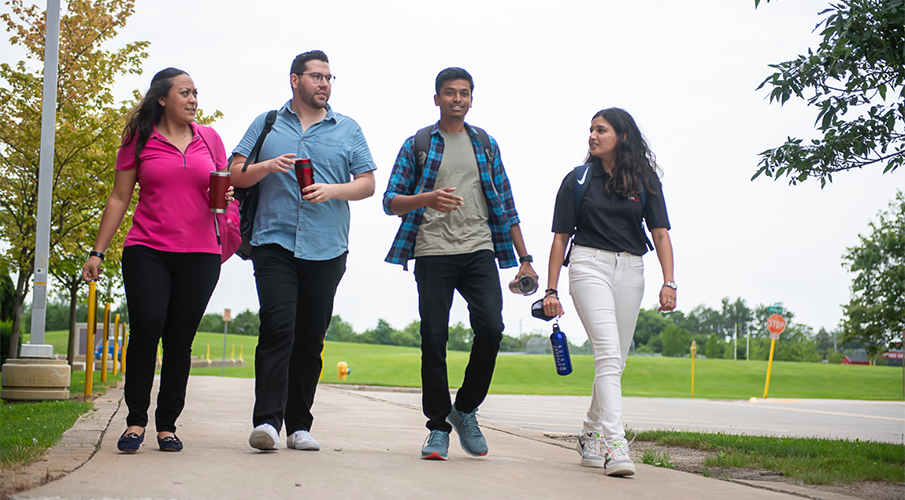 Percent of graduate satisfaction six months after graduation with the usefulness of their college education in achieving post-graduate goals.
Provincial Average 78.0%
EMPLOYMENT
RATE
Percent of graduates that are successful in finding employment within six months of graduating.
Provincial Average 77.0%
EMPLOYER
SATISFACTION
Percent of employer satisfaction with the educational preparation of hired graduates.
Provincial Average 90.6%