Work with us!
Need a problem solved?
Launching a new business?
Got a hypothesis?
Have a good idea?
Have questions for us?
Our team: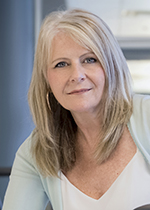 Annette Markvoort
Manager, Innovation Village
Fanshawe College
Get in touch!
Interested in learning more about how students can complete projects or conduct research for your organization? Please provide the following information:
Information For
Fanshawe's commitment to academic quality and student success is stronger than ever.

In 2018, Ayden Miller (keyboard/synthesizer), Stefan Boulineau (lead vocals) and Cole Wilson (lead guitar) formed their band New Friends while working together in the studio of Fanshawe Music Industry Arts program.
RT @askontario: Hey, @FanshaweCollege students! Have you hit a road block with your research? We can help you find the resources you need!…
View on Twitter