Work with us!
Need a problem solved?
Launching a new business?
Got a hypothesis?
Have a good idea?
Have questions for us?
Our team: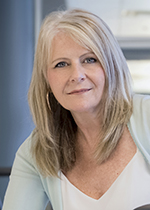 Annette Markvoort
Manager, Innovation Village
Fanshawe College
Get in touch!
Interested in learning more about how students can complete projects or conduct research for your organization? Please provide the following information:
Information For
Fanshawe College's special constables, who provide security services on campus, are now carrying naloxone kits.

Essential Skills for Truck Drivers is free to eligible participants and provides a solid understanding of safety, legislation, procedures and standards used in the Ontario trucking industry.
RT @FanshaweFNC: Today is Orange Shirt Day! Are you wearing your orange shirt? Learn more in the video!

#FirstNations #OrangeShirtDay #Ind…
View on Twitter