Find out about innovation happening at Fanshawe College!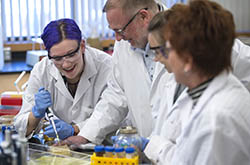 December 2019
Fanshawe's Centre for Research and Innovation (CRI).
Read about innovative R&D at Fanshawe.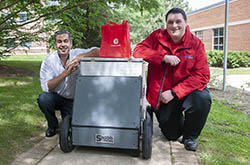 November 2019
Fanshawe helps delivery business develop drone drivers.
Read about Fanshawe's drone partnership.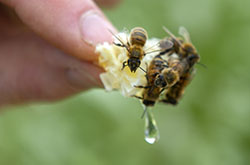 October 2019
Bee hives featured in innovative research project at Fanshawe College.
Read about Fanshawe's apiary project.
September 2019
A different kind of summer school
Operating room skills for future doctors and nurses
Read about how summer surgery school at Fanshawe is helping prepare future health care professionals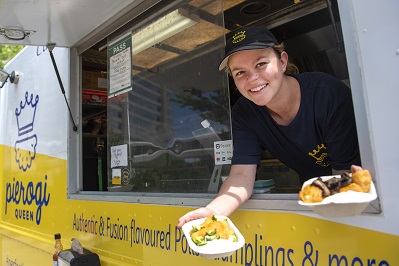 August 2019
Fueling the local entrepreneurial ecosystem
Fanshawe's LEAP Junction offers summer incubator program
Read about how Fanshawe's LEAP Junction is helping entrepreneurs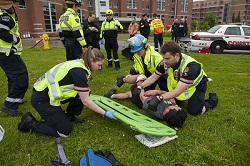 July 2019
Emergency-ready, set, go!
Fanshawe's staged scenarios test London's emergency and mass casualty mettle
Read about how Fanshawe students collaborated with community partners during a mock emergency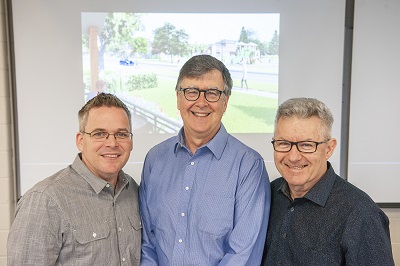 June 2019
Building a future for sustainable living in Petrolia
Fanshawe students conceptualize innovative urban design ideas for net zero community
Read about how Fanshawe students are conceptualizing innovative urban design ideas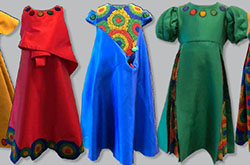 April 2019
Annual showcase of Fanshawe student, faculty and staff research activities was held Tuesday, March 20, 2019.
Read about student winner Kelly Scott.