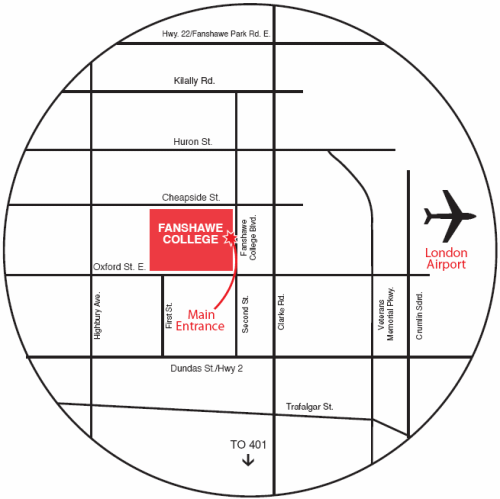 Limousine Service
Checker Limousine operates a high quality luxury passenger service for the London Airport with a fleet of full size luxury sedans driven by professional uniformed drivers. They have a flat rate structure comparable to local taxi rates. They meet and greet all incoming flights. A prearranged pickup service is available. Checker Limousine can also assist you with all your in-town transportation needs during your stay in London. Their drivers are trained to assist persons with disabilities, and wheelchair accessible vans, as well as passenger vans, are available. Group tour arrangements are also available.
Checker Limousine operates a 24 hour service and accepts all major credit cards. For further information or reservations call 519-659-0400.
Car Rental Service:
The London Airport has four car rental franchises who offer a full range of vehicles including luxury cars, mid-size cars and minivans. Vehicles specially equipped for persons with disabilities are available, please give 48 hours notice to the car rental agent.
Avis


London Airport
FAX
519-672-2847
519-451-8400
519-672-6458

Hertz


London Airport
1-800-263-0600
519-451-8832

National Tilden


London Airport
1-800-227-7368
519-455-7413
Enterprise


London Airport

1-800-736-8222
519-951-9222
London Transit (LTC):
London International Airport is pleased to announce that London Transit is now serving the Airport terminal building on weekdays. For more information, please visit http://www.londontransit.ca/.
Bus Transfers:
90 minute transfers are available providing travel in any direction, including return trips, subject to the following:
Transfers must be requested and obtained at time of first boarding.
Transfers will, upon request only, be issued by the Operator receiving a cash or ticket fare only.
Transfers will not be issued to passengers boarding with a prepaid pass or with a previously issued transfer.
Transfers are valid on the day of issue only and will not be accepted beyond the time cut on the transfer.
Transfers can be used to board any London Transit bus, in service at any London Transit regular bus stop.
Transfers are provided for individual use only and are not to be assigned. The passing of a transfer to others, for payment or otherwise, it is a chargeable offence and is strictly prohibited.
If the use of the transfer is questioned, customers are to pay the fare, retain the transfer, and follow the instructions printed on the reverse side of the transfer.
For more information on ground transportation for London International Airport, visit http://flylondon.ca/yxu/ground-transport.