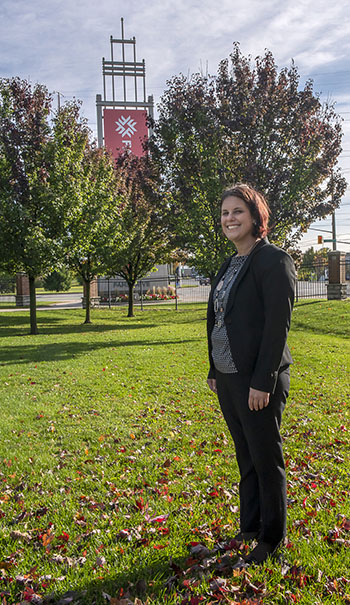 Christine has been employed at Fanshawe College for 19 years and has proven her dedication, collaboration and leadership throughout various roles within Corporate Strategy and Business Development.
Her current role with Institutional Research and Corporate Training Solutions focusses on Business to Government Projects, Ministry auditing and reporting, project management and process development.
Christine holds a Bachelor of Arts in Sociology from Brescia University College, an Advanced Certificate in Project Leadership from the University of Waterloo and is currently pursuing a Project Management designation through the Project Management Institute.
Christine completed the Emerging Leaders Program at Fanshawe College in May 2019 and is currently a member of Fanshawe's College Council and the Scholarship Selection Committee.
Christine is a strong advocate for volunteer work and currently represents Fanshawe College as a champion for the United Way. She is a committed to community volunteer work and is actively involved in with many community organizations.
Fanshawe College has overwhelming potential and as a member of the Board of Governors, Christine is proud to advocate, collaborate and innovate the future direction of the College.
Christine joined the Board of Governors on September 1, 2020.