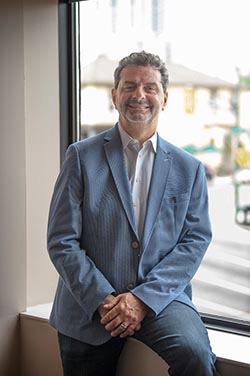 A lifelong Londoner, George joined Cushman & Wakefield Ltd (the AE LePage) after managing his family businesses and is currently a sales representative with Cushman's Southwestern Ontario Canada office. 2018 marks his 34th year serving the London business community specializing in commercial and institutional real estate.
George maintains a keen interest in the London civics serving on or chairing a number of local boards and commissions such as London Downtown Business Association, Mayor's Task Force on Downtown Revitalization, London Architectural Advisory Committee, American Hellenic Educational Progressive Association, London Performing Arts Centre, Creative Cities Task Force, Covent Garden Market, London Public Library, Autism Centre of Excellence, Alzheimer's Campaign, London Health Sciences Foundation, London Health Sciences Centre, London Hospital Linen Service and the Grand Theatre.
He has a passion for all things mid-century modern, enjoys vintage automobiles and is married with two teenage children.