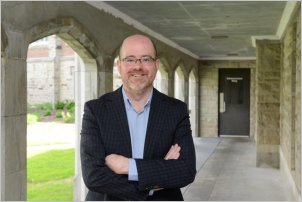 Stephen McClatchie is a Professor at Huron University College, which he led as Principal from 2011 to 2016. Previously, he served as Provost and Vice-President, Academic and Research, at Mount Allison University (2006 to 2011) and as Associate Vice-President (Academic) at the University of Regina (2002 to 2006). Dr. McClatchie began his career in 1996 as a faculty member in the Department of Music at the University of Regina. He holds B.Mus. (Honours Music History) and Ph.D. (Systematic Musicology) degrees from the University of Western Ontario, where he also majored in voice as an undergraduate.
Stephen has been a member of the Governing Council of the Social Sciences and Humanities Research Council of Canada; a member and Chair of the National Sciences and Engineering Research Council of Canada Atlantic Advisory Committee; a member and Chair of the Academic Advisory Committee of the Maritime Provinces Higher Education Commission; a member of the New Brunswick Health Research Foundation; and a member and Chair of the Faculty Bargaining Services Steering Committee.
As a scholar, Stephen's research deals primarily with Austro-German music between 1850 and 1945, with a particular focus on Richard Wagner and Gustav Mahler. Stephen is also an Anglican priest and serves in the Collegiate Chapel of St. John the Evangelist at Huron and as honorary assistant at St. John the Evangelist Parish Church, London.
Stephen McClatchie joined the Fanshawe College Board of Governors on September 1, 2016.