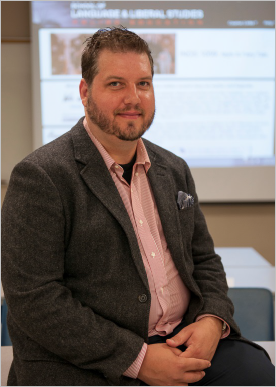 Wm. Paul Meahan has been involved in post-secondary education at the college and university level for the past 15 years.
Since joining the Fanshawe College faculty in 2007, Paul has taught writing/communications and breadth courses to a diverse group of students.
Paul formerly coordinated the General Education and Professional Communications curriculum in the School of Language and Liberal Studies. Since May 2016, Paul has been working on program reviews and new program development in the Centre for Academic Excellence.
Paul holds an Honours Bachelor of Arts and a Master of Arts in English Language and Literature from The University of Western Ontario.
Paul joined the Fanshawe College Board of Governors on September 1, 2014.
Information For
Fanshawe College will defer all in-person classes scheduled for the summer semester and intends to offer a blended delivery of programs in the fall.

Prospective students and their families are invited to experience Fanshawe virtually from their own homes.