What is an apprenticeship?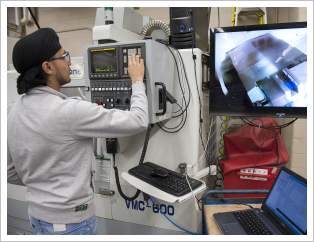 Apprenticeship is one of the ways to open the door to employment. Apprenticeship combines on-the-job training under the supervision of a qualified tradesperson and classroom training at a training establishment.
About 80% of an apprentice's training takes place on the job.
The other 20% involves technical training usually provided at, or through a post-secondary training institution such as Fanshawe College or at a union-approved training facility.
The apprentice
What's in it for me?
An opportunity to learn and build skills;
Certification in a trade, many of which are in very high demand;
Flexible schedule for work and training;
An opportunity to earn while you learn.
What do I need to get started?
Age 16+
For the Ontario Youth Apprenticeship Program (OYAP) - Minimum grade 10 and still in high school;
For most other apprenticeships - grade 12 diploma or equivalent or previous registration as an apprentice in any trade;
The right attitude/passion for your chosen career/trade;
A demonstrated interest in the field.
The employer
What's in it for me?
Access to motivated applicants;
Resumé screening services tailored to employers hiring preferences;
Assistance arranging staffing interviews;
Monitored work placements;
Wage subsidy to offset training costs.
Related links