On Wednesday evening, April 5, 2017, several students from Fanshawe's first Doula Studies class were invited to present to the Rotary Club of St. Thomas about doulas and their work.
Christal Malone, Haily Orser and Sarah Hubbard, along with professor Sarah Baughman, also responded to questions and handed out cards and flyers during the evening.
"They put together a lovely PowerPoint and really spoke eloquently about doula work and the program," says Baughman. "The Rotary Club members had lots of really interesting questions ranging from asking the students where they thought funding gaps existed in the community in terms of maternal health etc., to what happens if a doula has an ethical opposition to supporting abortion, to specific questions about their courses and roles. The students handled all of the questions with grace and responded very professionally."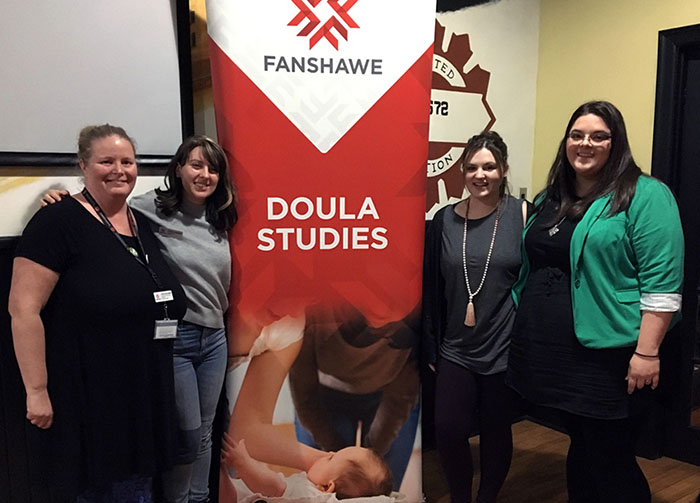 From left to right: Doula Studies professor Sarah Baughman and students Sarah Hubbard, Haily Orser and Christal Malone at the Rotary Club of St. Thomas in April 2017.
For further information, please contact Corporate Communications.