Fanshawe College has launched its first-ever blog.
The Fanshawe Blog provides engaging and relevant content on a weekly basis to our key audiences in areas such as career, education, entertainment, lifestyle and technology.
Be the first to know when we've updated the blog and subscribe to our e-newsletter! (Use the form in the right sidebar of the blog page to subscribe.)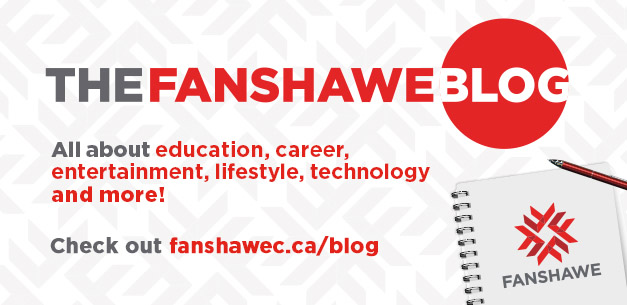 Have a great idea for a future blog post? Email us!
Happy reading!