Fanshawe College has been named the 2017 Music School of the Year at the Canadian Music and Broadcast Industry Awards. The announcement was made Thursday, April 20, at an annual celebration that pays tribute to the pioneers and builders of the Canadian music industry.
Held in the Grand Ballroom of the Sheraton Centre in Toronto, the awards ceremony and gala wrapped up Canadian Music Week (CMW) with a celebration of all facets of the art and science behind music and broadcasting in Canada, including publishing, facilities, management and performance. The awards were presented to honour individuals and organizations that have made a significant contribution to the Canadian music industry in the past year. Rather than being selected by fans or judges, winners were chosen by the combined votes of registered Canadian music professionals from the retail, recording and live sectors.
"We're honoured that Fanshawe was chosen by industry peers to be this year's Music School award recipient," says Helen Pearce, dean of the Faculty of Arts, Media and Design. "The students, faculty and staff in our Music Industry Arts and Audio Post-Production programs produce high-calibre work and we're thrilled that their dedication and success have been recognized this way."
This is the second year that 'Music School of the Year' has been awarded and the first year that Fanshawe College was nominated.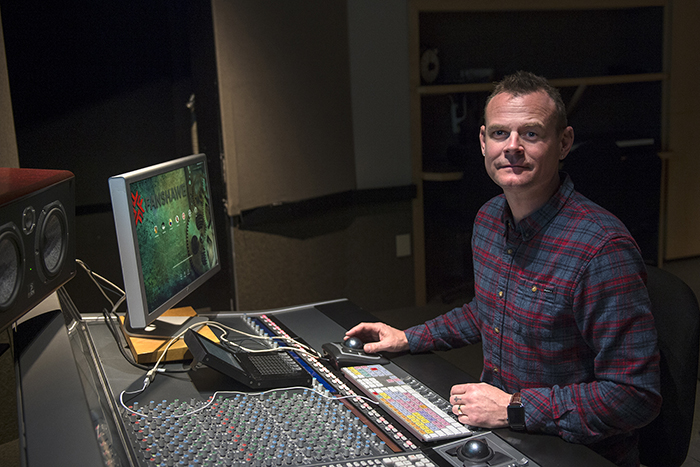 Music Industry Arts program coordinator and professor Dan Brodbeck in the second-year recording studio at the London Campus.