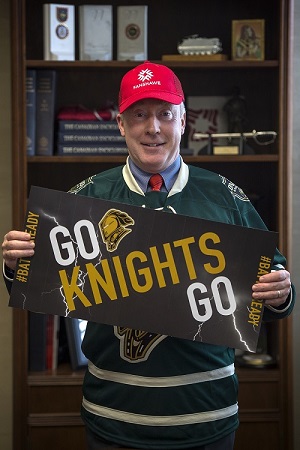 Fanshawe President Peter Devlin will drop the puck tonight at game one of the Ontario Hockey League's final as the London Knights and Niagara IceDogs battle for the championship title.
Before the game, President Devlin issued a playoff challenge to Niagara College President Dan Patterson. If London wins the championship: President Patterson will wear a Knights jersey and Fanshawe hat for one day. If Niagara wins: President Devlin will wear an IceDogs jersey and Niagara College hat for one day.
Both colleges will document the challenge on their Facebook, Twitter and Instagram accounts.