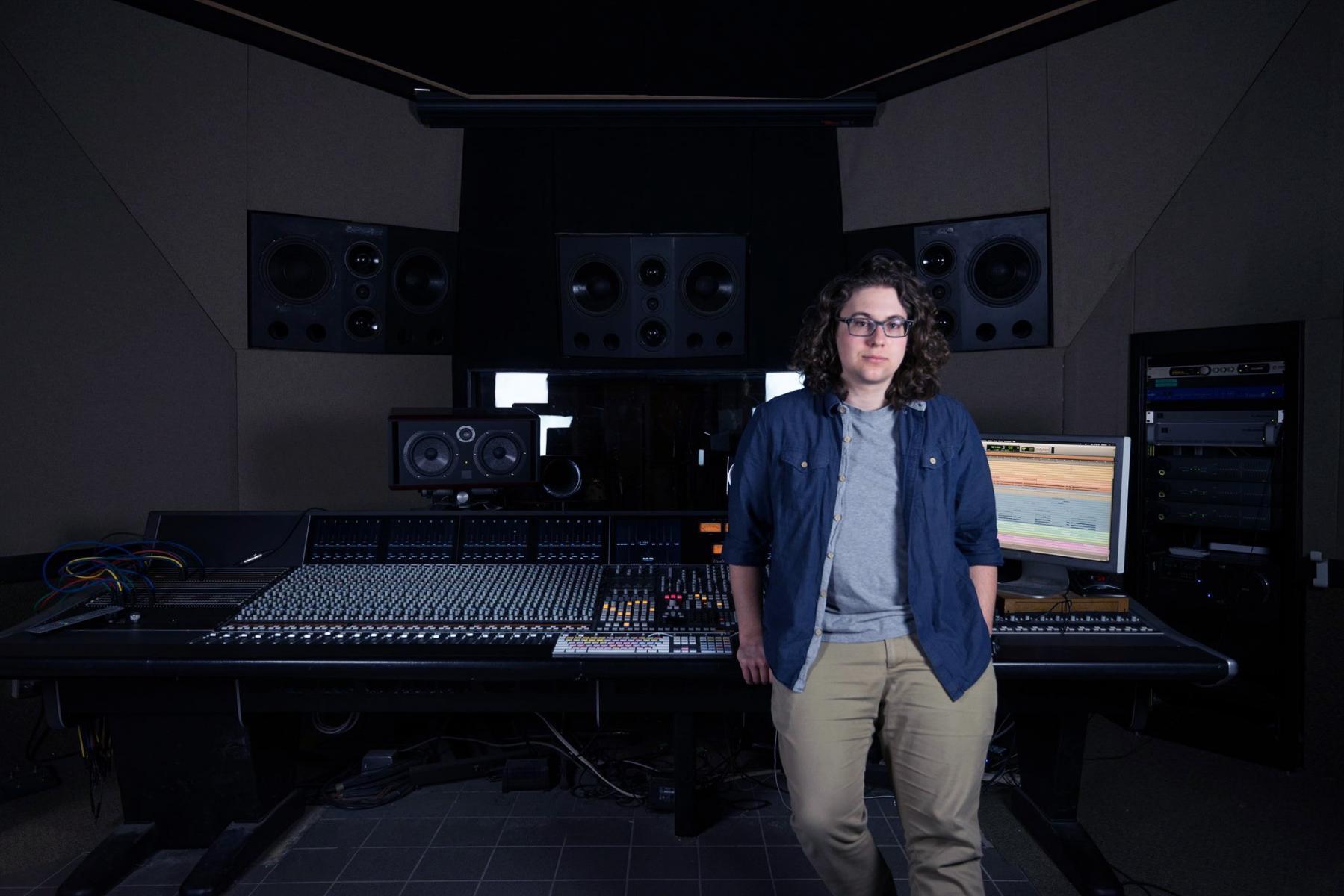 Music Industry Arts student Nicolas (Nick) Reyno has won the MusiCounts Fred Sherratt Award for 2016.
Nick Reyno demonstrated excellent academic standing during his two years in the Music Industry Arts program at Fanshawe College. Nick also showed outstanding academics in the areas of artist development, music business and communications.
Nick worked with many musical artists during his two years in Music Industry. Nick fully understands and implements effective communication with musicians, managers, producers and venue owners. Nick has also managed many recording sessions for both music and spoken word in the London area. Nick has hosted many music festivals, dance parties and post secondary events. Marketing and promotion are second nature to Nick.
Nick's leadership abilities are evident in many areas. One of the strongest was Nick's contribution to the Fanshawe College newspaper "Interrobang" where Nick was a columnist. Nick documented and critiqued local, national and international music releases, local live performances and connected with many artists to allow for for decisive interviews and comprehensive coverage. As a result, many artists counted on Nick to develop electronic press kits and bios.
Nick was extremely visible in the Music Industry Arts program and was a "go to" person. He constantly put in the long hours to hone his skills and is a well spoken advocate of artists and the Music Industry Arts program. The College is pleased to have Nick Reyno win the Fred Sherratt Award for 2016!
The MusiCounts Fred Sherratt Award recipient will receive:
A two-day trip to Toronto to be presented with their Award (Date TBD), an educational day with various music industry experts, including a tour of Bell Media Radio properties, MUCH, and more. – includes transportation (within Canada), meals and accommodation
A monetary prize of $2,500
MusiCounts Fred Sherratt Award certificate
One year complimentary CARAS Academy Delegate Account