GIS and Urban Planning summer students Geraldo Duarte, Katelyn Crowley, Eric Hill, James Todd and Cole McDonald prepared maps and promotional passports for cyclists participating in 5 km, 10 km and 30 km rides through the Thames Valley Parkway.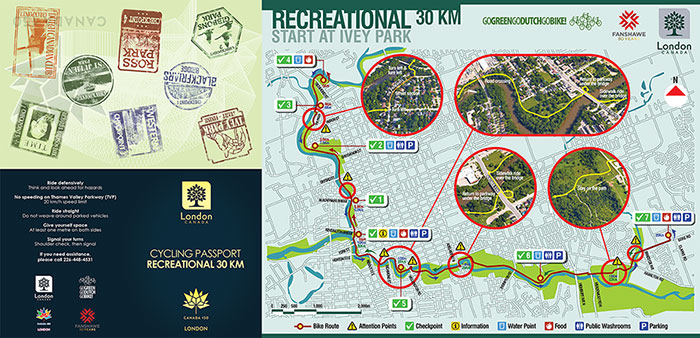 More than 100 children and adults of all ages joined in the rides, part of London Celebrates Cycling week (June 21 to 25, 2017), stopping for passport stamps at significant historic and culturally important sites along the cycling routes. Fanshawe students also helped stamp the passports for riders as they arrived at the sites.
Members of London's Dutch community, representing the GoGreenGoDutchGoBike campaign, provided snacks at the Dutch Canadian Society at the midpoint of the 30 km ride. Deputy Mayor Paul Hubert thanked the College, the City and GoGreenGoDutchGoBike for hosting Saturday's event.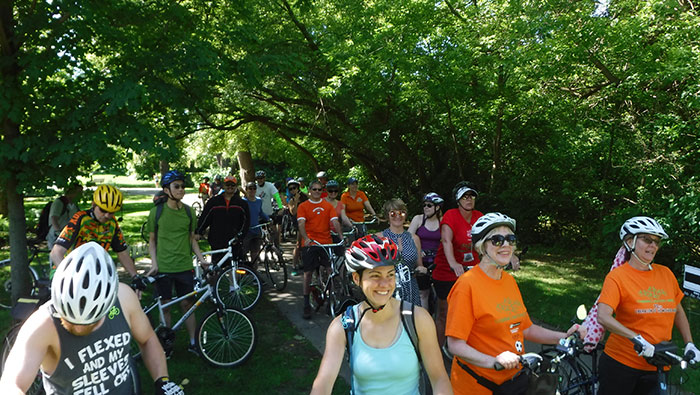 All cyclists enjoyed the good weather and camaraderie and are looking forward to the 2018 London Bike Rides.
For further information about Fanshawe College, please contact Corporate Communications.