(London, Ontario) – The Fanshawe Falcons Women's Soccer program is proud to announce the addition of past FIFA and NCAA player Jade Kovacevic to their roster for the upcoming season. The Georgetown, Ontario native has both the skill set and experience to immediately impact the program.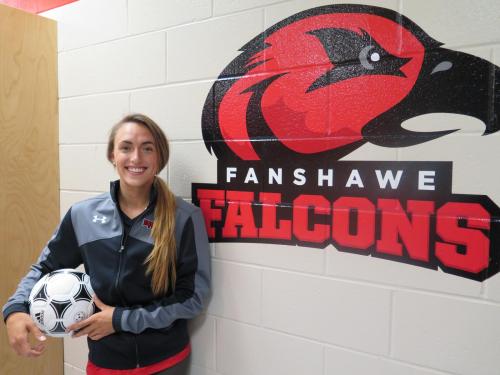 Kovacevic was a member of the Canadian Women's National Team from 2010-2012. During that time she participated in the FIFA U-17 World Cup in Trinidad and Tobago and the FIFA U-20 World Cup in Japan. She previously attended Louisiana State University, an NCAA Division I school, part of the Southeastern Conference (SEC). During her extremely successful freshman campaign in 2012, she was named to the All-SEC Second-Team, SEC All-Freshman Team, LSWA Second-Team All-Louisiana and TopDrawerSoccer.com Top 100 Freshmen (57).
"We are extremely excited to have Jade as part of our squad this year," said Women's Soccer Head Coach James Welsh. "Jade is a tremendous athlete with a work ethic and attitude that equals her ability. Jade will add to a strong squad and we are looking forward to seeing her experience and leadership in action."
Kovacevic and the Falcons will begin their season on Monday, September 14th when they travel to take on the Conestoga Condors at 5pm. Fanshawe will see their first home action on Saturday, September 19th at 12pm versus the Mohawk Mountaineers.
– 30 –
For further information, please contact:
Nicole Carriere
Fanshawe Athletics
1001 Fanshawe College Blvd. London, ON N5Y 5R6
Office: 519-452-4430 x4202 | n_carriere@fanshawec.ca