Fanshawe student Leah Probst is one of this year's winners in the fourth annual Colleges and Institutes Canada (CICan) Art Showcase. Probst, a student in Fine Art, received a $300 cash prize and the award in the "Drawing" category for a piece titled Embrace.
Leah's work was chosen out of more than 120 submissions from colleges and institutes all across Canada. Voting for the national student art competition took place during the CiCan annual conference in Ottawa. All winning entries will be exhibited on the walls of CICan's national office at the Chateau Laurier in Ottawa, and will receive recognition in various association publications.
To see the other winners' works, visit: http://www.collegesinstitutes.ca/2017-art-showcase/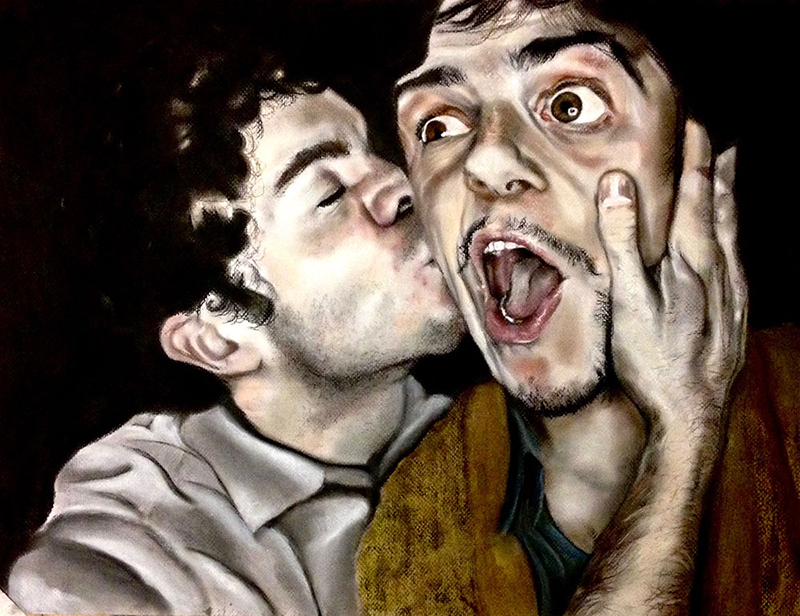 Embrace, by Leah Probst, 2017.