A joint research project between Fanshawe's School of Information Technology and local technical consulting firm, JoyDrop, was featured in Forbes Magazine's online coverage of the VR Toronto Conference held at Ryerson University in late June.
The NSERC-supported project, focused on integrating Microsoft HoloLens technology into a new augmented reality gaming platform, has involved School of IT Gaming students (under the guidance of professors Michael Feeney and Andrew Wing) collaborating with JoyDrop President, Mark Mikulec and his team.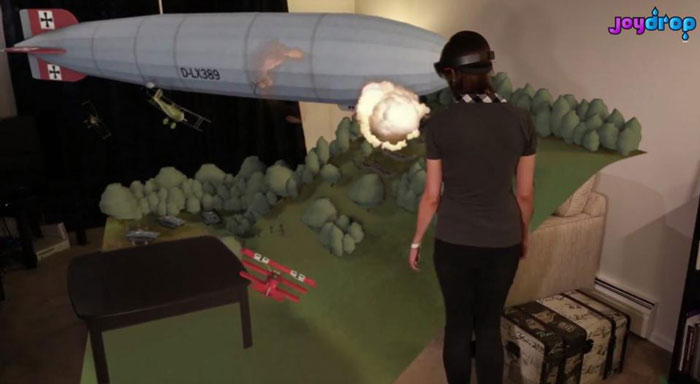 The work-in-progress – called 'War Room' – is a real-time augmented reality strategy game that turns any room into a virtual battlefield.
"I am incredibly proud of the achievements of our School's professors and students, as showcased in industry projects such as this," says Jim Edwards, Chair of the School of IT. "I would like to thank Mark for allowing us to partner with JoyDrop on this research opportunity, and express our appreciation to NSERC for providing support funding for this research."
Read the coverage here (starts after the article's fifth photo).
For further information about Fanshawe College, please contact Corporate Communications.