On Wednesday, April 12, 2017, the Human Resources Consultancy students presented their live client projects to Diebold Nixdorf, a global financial and retail information systems technology, security and software solutions provider and self-described "world leader in connected commerce."
The student projects were based upon health, safety and wellness, employee engagement and the IT student co-op experience. The presentations were a huge success with many practical deliverables for Diebold Nixdorf to implement.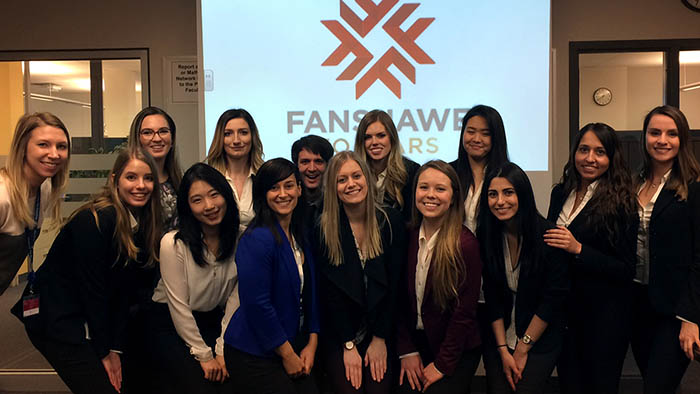 From left, Jennifer Eelkema (Diebold Nixdorf and a former HR Consultancy student), Julia Kilpatrick, Kristan Livingston, Erica Lee, Angela Paino, Andie Camolese (Diebold Nixdorf), Tyler Graham, Jerrica Hakkers, Katie Wise, Meghan McFadyen, Crystal Park, Shang Rashid, Olivia Touma and Paola Bonilla.
Thank you to Jennifer and Andie for Diebold Nixdorf's support of our program, providing such interesting project topics and making presentation day such a wonderful experience.
For further information, please contact Corporate Communications.