Is your company seeking a competitive edge or a new innovation? Why not take a page from the successful HUDSON Boat Works playbook – and partner with Fanshawe College researchers?
Fanshawe's Centre for Research and Innovation (CRI) provides pivotal partnership opportunities for industry and business leaders wishing to connect with researchers to develop new and innovative projects, devices or programs. Just ask the team at HUDSON.
At the highest levels of competitive rowing – now underway at the 2016 Summer Olympics in Rio de Janeiro, Brazil – every stroke counts! With finely-tuned athletes pulling their boats through water at speeds of 20 kilometres an hour, a fraction of a second can mean the difference between winning gold or silver.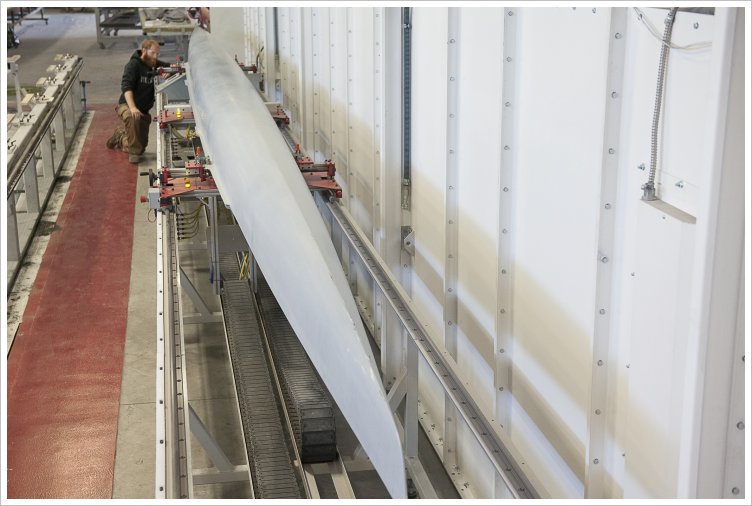 Looking for an edge, Olympic rowing teams from Canada and around the globe, turn to London-based HUDSON, one of three top manufacturers in the world producing custom hand-crafted rowing shells. The company has earned a winning reputation at the Olympics and World Rowing Championships, as HUDSON shells have won 83 medals since 1984 – demonstrating a tireless pursuit of lighter, stronger and faster boats.
Seeking a way to remain ahead of the competition, HUDSON recently partnered with Fanshawe's CRI team to design and build a first-of-its-kind mechanical test stand capable of determining the precise stiffness of a boat – a key measure of its performance – by simulating forces it faces during a race. Understanding flexibility in a rowing shell wastes valuable crew energy - that would otherwise propel the boat farther and faster - the researchers were excited by the challenge.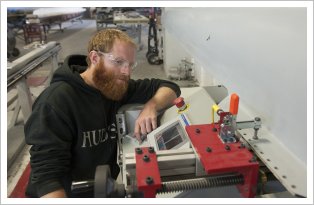 Thanks to funding for Phase 1 by the Natural Sciences and Engineering Research Council of Canada (NSERC) through an applied research and development (ARD) grant in 2013, Fanshawe faculty and students worked together with HUDSON staff to research and design detailed drawings and a bill of materials required to build the test stand.
This successful work then attracted a larger grant from the Ontario Centres of Excellence (OCE) in 2015, enabling the joint research team to proceed to Phase 2 – actual construction of the measurement machine in HUDSON's 40,000-square-foot manufacturing facility next to Fanshawe Lake.
The innovative new test stand – measuring 40' in length – shows HUDSON engineers the exact stiffness of every boat built, enabling the company to continually hone its manufacturing process. By quantifying the quality, and therefore the performance, of its boats – this new machine is helping HUDSON maintain - and elevate - its successful position in the global market.
Does your business need an innovative stroke of its own?
Fanshawe's Centre for Research and Innovation works with industry partners through curriculum-integrated projects, externally-funded collaborations, and fee-for-service. The Centre provides support from needs assessment and analysis, through project and proposal development, research, prototyping, product testing, validation and more. Email us today at research@fanshawec.ca or call 519-452-4430 x4551 to talk with us about actualizing your company's next big innovation.