Fanshawe's Broadcasting - Television program was recently recognized by the Ontario Colleges Athletic Association (OCAA) with an Outstanding Media award.
The award was given for exceptional coverage on an ongoing basis and for exhibiting a positive image of the OCAA and its athletes, coaches and staff during the 2016-17 season.
Fanshawe TV has won the award three years in a row for the students' live broadcasts of varsity sports.
The student-published newspaper, Interrobang, was also a recipient of the award this year.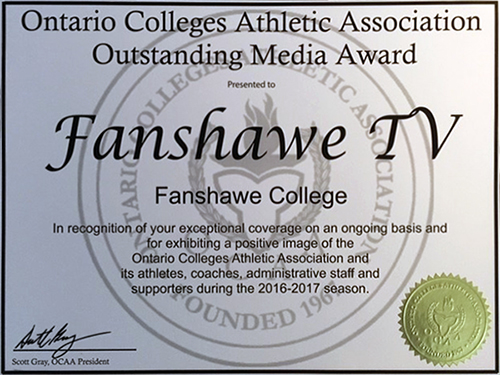 The award certificate for Outstanding Media presented to Fanshawe by the OCAA