View the 2021 Award Recipient Compilation Video
Apprenticeship Award
Ben Huigenbos
President, BOS Innovations
Electrical Apprentice (2002)
Since Ben became president at BOS Innovations in 2008, the company has grown from 15 to 125 employees, increased annual revenues from $2M to $37M, and shifted focus to be technology driven, developing and offering engineered-to-order products for factory automation.
In 2018, 2019 and 2020, the company was on Canadian Business magazine's Growth List, which identifies the most innovative and successful businesses in the country.
Ben is committed to developing young apprenticeship talent. BOS Innovations received Canadian Manufacturers and Exporters' Ivey Academy Manufacturer of the Year Award (2019) for its contribution to developing youth in manufacturing.
Business Award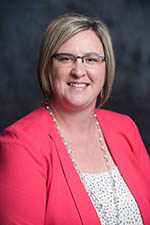 Tonya Sheldon
VP, Corporate Services & Chief Financial Officer, St. Thomas Elgin General Hospital (STEGH)
Business Administration - Accounting (1995)
Tonya has led several high impact initiatives at STEGH. Her focus on reducing overtime rates led to changes in practices bringing STEGH's incidence of overtime well below provincial average, with cumulative savings of approximately $750,000 since 2010.
In 2007, Tonya was seconded to successfully lead an IT implementation project that standardized financials systems for nine hospitals in Southwestern Ontario.
During the pandemic, she led the procurement of personal protective equipment (PPE), developed screening processes and safety protocols that continue to result in no COVID transmissions at STEGH.
Community Services Award
Tamara Bernard
Founder/Owner of Tamara Kwe
Early Childhood Education (2007)
Autism Behavioral Sciences (2008)
Tamara is an award-winning storyteller, advocate and educator from Kiasheke Zaaging Anishinaabek. She focuses on social justice for Indigenous peoples, building pathways to learning for Indigenous and non-Indigenous audiences and acting as a catalyst for change.
She has been instrumental in contributing to critical provincial anti-violence strategies and Indigenous education frameworks. Her research, dedicated to her great-grandmother and cousin, was the first in Canada to be published by an academic Indigenous family member among Missing and Murdered Indigenous Women and Girls.
Creative Arts and Design Award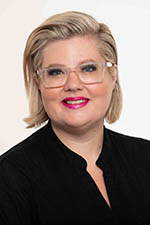 Katie Simpson
Senior Foreign Correspondent, Washington, CBC News
Journalism Broadcast (Collaborative) (2006)
Katie has had a rich broadcast career that started with an AM radio job while she was still in college. After moving to television, she spent six years covering national political news in Ottawa for CTV and then CBC.
She views journalism as a public service – to be a witness to history, hold elected representatives to account, and provide viewers with facts. Her portfolio includes coverage of Canadian and American federal elections, Black Lives Matter protests in Washington and the Capitol Hill insurrection in 2021.
Health Sciences Award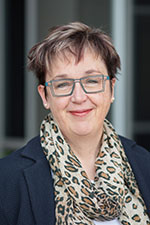 Carol Young-Ritchie
Executive Vice President, Chief Nursing and Health Disciplines Officer, Chief Quality Officer, LHSC
Nursing (1984)
Carol champions innovative approaches to nursing, supports development of nurse leaders, and has unique opportunities to advance scholarship and improve quality outcomes for patients and communities. Her published research is well-respected in the healthcare field. Carol successfully co-led the hospital's Pandemic Incident Response Team and is a member of the Ontario Critical Care COVID Command Centre.
In 2020, she was inducted as a Fellow in the Canadian Academy of Nursing, Canada's highest honour for nursing leaders.
Technology Award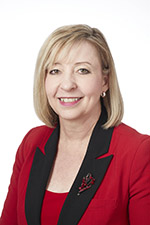 Shelley Lamb-White
President, Lac-Mac Limited
Manufacturing Engineering Technician (2016)
Manufacturing Engineering Technology (2016)
Fashion Design (1984)
Shelley is president of Lac-Mac, North America's leading manufacturer of reusable technical textile PPE products for health care and industry. She holds two patents for an award-winning Reusable Surgical Gown, and has worked with raw material manufacturers to develop technical-barrier textiles for PPE products.
During the pandemic, she worked with Canadian Emergency Medical Manufacturers to identify 25 manufacturers that could retool to produce reusable isolation gowns, then provided patterns, raw material specifications, and production process assistance.
The first female executive in Lac-Mac's 100-year-old history, Shelley is a mentor and advocate for increased participation and advancement of women in manufacturing.
Recent Graduate Award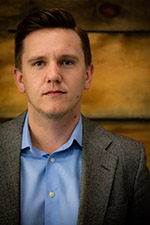 Nick Hollinger
CEO and Co-Founder, Visitor Queue
Business Administration - Marketing (2016)
Business Marketing (2015)
Nick is CEO and Co-Founder of Visitor Queue and of a stealth start-up in the automotive OEM market. He bootstrapped and launched both business-to-business technology companies less than three years after graduating from Fanshawe in 2016. To date, Visitor Queue has helped more than 10,000 companies worldwide generate over 10 million sales leads.
In 2018, Hollinger received a 'Twenty in their 20s' award from Business London magazine. After increasing revenues 650% in its second full year in business, Visitor Queue was recognized in Latka magazine's 2019 global list of '10 Fastest Growing Software-as-a-Service' companies.