The Fanshawe Alumni team
Fanshawe Forever means having a lifelong connection with your alma mater in a way that's meaningful to you. Our team's role is to help nurture this connection by helping you find ways to get involved and show your Fanshawe pride. 
We want to hear from you! 
Reach out to any of our team members and let us know how we can make your alumni experience the best possible.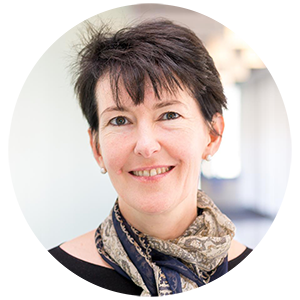 Gillian Sneddon
Executive Director, Advancement and Alumni
519-452-4430 x4464
Gillian joined Fanshawe in July 2018, bringing with her more than 20 years of advancement and alumni experience obtained across social, health and higher education sectors. Prior to accepting her role at Fanshawe, Gillian served as both the executive director, advancement with the Faculty of Applied Science and Engineering and executive director of special projects within the division of university advancement at the University of Toronto. Gillian is looking forward to working with the Fanshawe community to expand upon the innovative advancement programs currently in place at the College.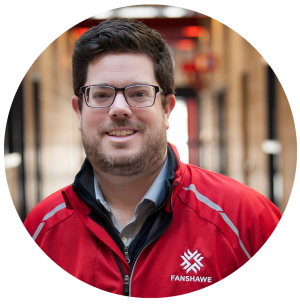 Tim Ambrose
Alumni Relations Manager
519-452-4430 x3940
Tim has worked at Fanshawe since 2012 and is responsible for all alumni engagement initiatives and alumni partnerships, including sponsorships and affinity partners. Tim holds a BA(h) from Brock University in Communications and is a graduate of Fanshawe's Public Relations and Corporate Communications post-graduate certificate program. 
Jodi Medeiros 
Alumni Relations Officer
519-452-4430 x3973
Jodi has worked at Fanshawe since 2017 and was happy to join the Alumni team in April 2020. She's responsible for managing key alumni engagement initiatives including PERKS, the Distinguished Alumni Awards, Alumni @ Work and the Alumni social media channels. She is a proud alum having graduated from the College's Fashion Marketing and Management program ('07) and looks forward to connecting with alumni old and new alike.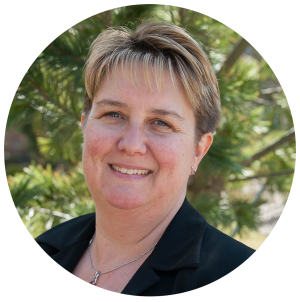 Renee Crowe
Alumni Associate
519-452-4430 x4285
Renee has worked for Fanshawe since 2011 as an Alumni Associate. She is the first point of contact for Fanshawe Alumni with questions or concerns. She is a Fanshawe graduate from the Business program. Renee also facilitates the Alumni Association Board meetings.