2015 Distinguished Alumni Award - Technology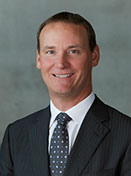 Chief Operating Officer, Buildings, PCL Construction Canada Inc.
(Graduated: Construction Engineering Technology (Management), 1992)
What began with the simple joy of swinging a hammer eventually led Chris Gower to being named among the 2009 recipients of Canada's Top 40 Under 40. Chris was drawn to construction from an early age, spending hours watching and asking questions of workers building houses behind his childhood home in London. He got his first taste of the industry framing houses with his older brother during high school before enrolling in Fanshawe's Construction Engineering Technology program.
Inspired by the down-to-earth faculty who brought the curriculum to life with real-world examples from job sites, Chris credits Fanshawe for nurturing his passion and laying the groundwork that has enabled him to build a rewarding 20-year career with PCL Construction, the largest contractor in Canada, which he joined shortly after graduation.
By the age of 31, Chris was managing the company's operations in Saskatchewan. Later, under Chris' leadership, PCL's operations in the Greater Toronto Area grew from $350-million to $1.8-billion in revenue.
In November 2015, Chris continued his ascent by transferring to PCL's Edmonton office to become Chief Operating Officer – Buildings responsible for 6,000 salaried employees and $6.5-billion of work throughout North America and Australia.