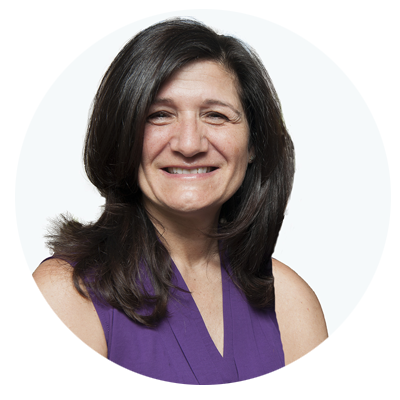 Elizabeth Lorusso - Health Sciences Award
MRI Program Coordinator 
Faculty, Fanshawe College
MRI Technologist  
London Health Sciences Centre/St. Joseph's Health Care
(Graduated: Radiography '81)
As an inspirational professor and innovative researcher within Fanshawe's School of Health Sciences, Elizabeth Lorusso is hailed internationally for her collaborative work on reducing radiation dose levels in x-ray exams. Embracing the ALARA principle - an acronym for keeping radiation exposure "as low as reasonably achievable" for needed results - Elizabeth's research shows that today's advanced digital imaging technology no longer requires the same quantity of radiation as film-based x-ray images.
Since publishing in the Journal of Medical Imaging and Radiation Sciences in 2015, Elizabeth has become a popular presenter on this important topic. In 2016, she shared her findings at the Canadian Association of Medical Radiation Technologists Conference, the American Association of Educators in Imaging and Radiologic Sciences Conference and the International Society of Radiographers and Radiological Technologists World Congress held in Seoul, Korea.
Most recently, Elizabeth presented to the Vietnam Association of Radiological Technologists and is forging significant global health sciences connections. In recognition of her creative curiosity and strong work ethic, Elizabeth is a recipient of the 2017 Practitioner of the Year Award by the Ontario Association of Medical Radiation Technologists, the 2016 London Health Sciences Centre Scholarly Award and the 2015 Chair's Award of Inspiration at Western's Imaging Discovery Days.