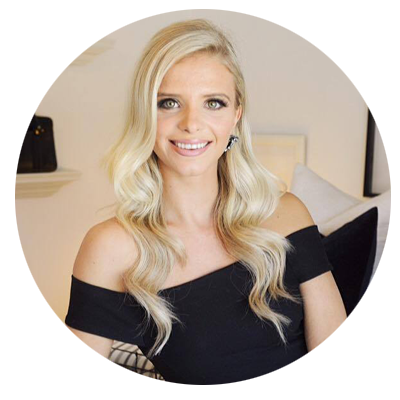 Marcy Mussari - Recent Grad
Owner & Entrepreneur, Marcy Mussari Interior Decorating
Winner, The Search for Canada's Next Designer
(Graduated: Interior Decorating '14)
As a creative and award-winning entrepreneur, Marcy Mussari is making a big splash in the design world just two short years after graduation. Embracing opportunity is Marcy's strength, as demonstrated throughout her Interior Decorating program, and in several strategic ways since. Appreciating her hometown of Niagara-on-the-Lake is a popular wedding destination, Marcy wisely directed local contacts to her online photography and Do it Yourself (DIY) YouTube videos. In return, she landed a design job with Niagara's Ooh La La Designs and a coveted spot among the Top 25 finalists in the Hallmark Channel's Home and Family Show DIY Contest filmed in Hollywood, California.
Marcy also shared her designs with CTV daytime host Marilyn Denis and netted four lifestyle segments on The Marilyn Denis Show. As a result, she earned a chance to compete as an up-and-coming design expert in Gusto TV's reality, high-stakes décor series called The Search for Canada's Next Designer - and took top honours!
As prizewinner, Marcy secured an IKEA Canada design contract and a trip to Sweden for IKEA's 2017 Democratic Design Days. Today, she continues to seize opportunities for her business called Marcy Mussari Interior Decorating and inspires others to never give up, be positive and always follow their dream.