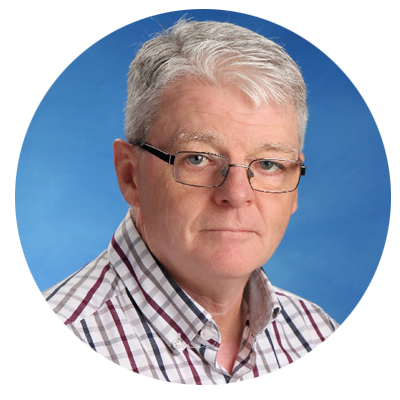 Peter Cassidy - Technology Award
Principal, John Paul II Secondary School
(Graduated: Architectural Technology '79)
Believing in the concept of paying it forward, Peter Cassidy is changing the world one student at a time. As both an architectural technologist and an enthusiastic educator, Peter points to his hands-on college experience as a launch pad to his teaching career. Through his applied learning at Fanshawe, Peter honed a talent for creative design, and learned to ask questions and help solve problems through collaboration – skills he continues to use in his leadership role as principal of John Paul II Secondary School.
Appreciating support of teachers who saw more potential in him than he saw in himself, Peter strives to see the best in every student. While working as a designer, he realized his passion for technology was more akin to education than industry, so he headed to teachers college. Peter then created a successful 18-year teaching career and advocated for the introduction of technology across the London District Catholic School Board curriculum – before training as a principal.
Peter acknowledges he is a "rare bird" to transition from technology to school administration. Yet, his positive college experience remains central to his work as an enthusiastic champion for college as a viable pathway for post-secondary education. This is heartening for Peter's students, as he continues to pay it forward in his lifelong role as an architect of human potential.