(London, Ontario) – Fanshawe Athletics has unveiled a new and improved Freddie the Falcon mascot. Designed and created by Loonie Times, the new Freddie was custom made to match Fanshawe's Varsity logo.
Fanshawe Alumni Claire Burgess, who graduated from the Fashion Design program in 1993, was one of the builders of Freddie. She has been with Loonie Times since 1997. Burgess, the Covering Department Head, stated, "I have taken part in building thousands of mascots, but this is one of my greatest honours, the one and only Freddie the Falcon."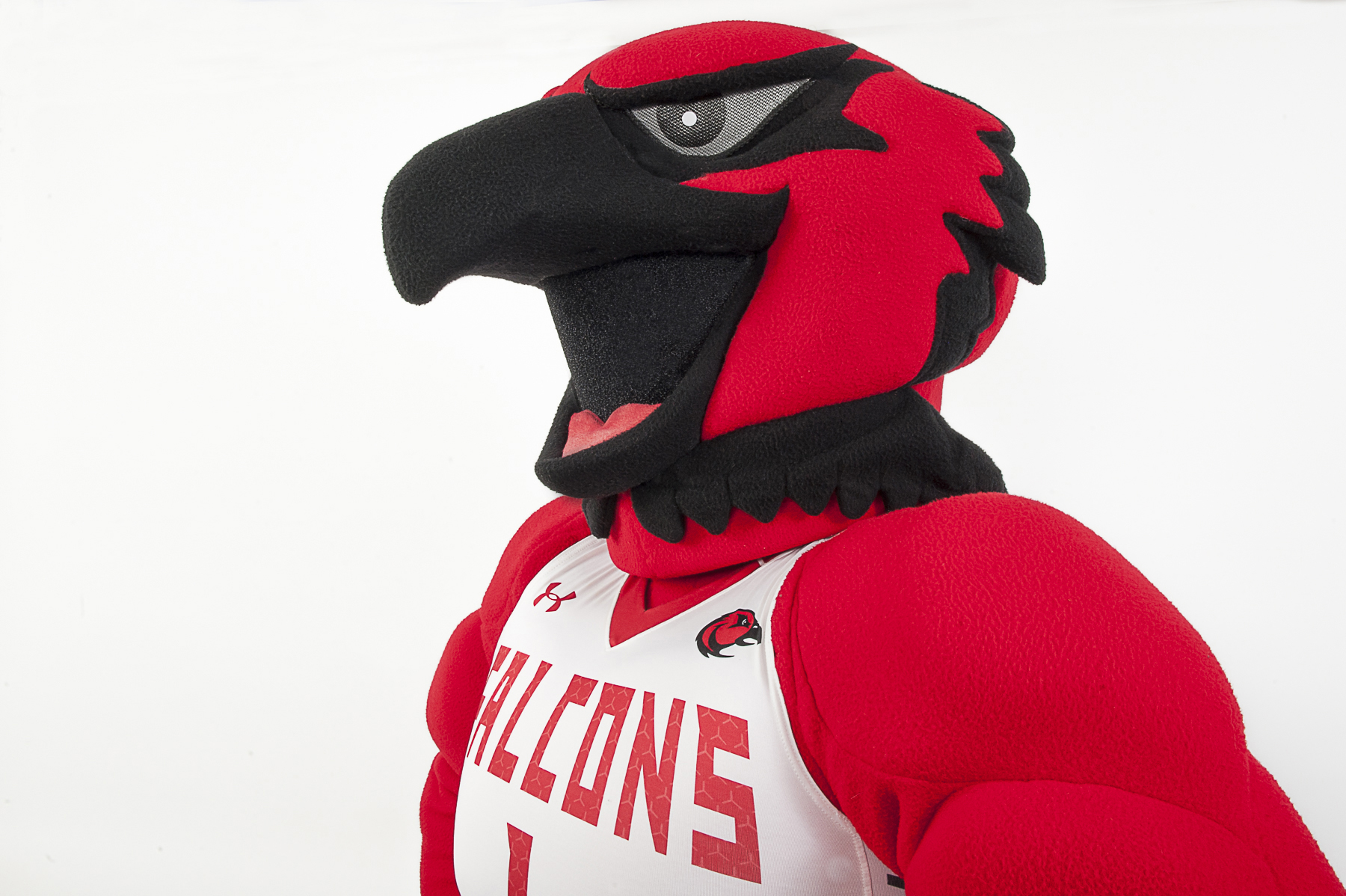 Loonie Times has created numerous mascots including the Barrie Colt, Mississauga Steelhead, National Wildlife Federation Ranger and the George Brown Husky.
Freddie will look forward to his first gig on Saturday, September 9 at Fanshawe Baseball's home opener versus Seneca. The games will take place at Aldridge Field at 12 pm and 2:30 pm. He will also be attending Fanshawe Softball's home opener later that day, as the Falcons take on Durham at 2 pm and 4 pm at Stronach Field. All four games will be a part of Fanshawe Athletics' annual Falcons Fest.
– 30 –
For further information, please contact:
Nicole Carriere
Sports Information Officer - Fanshawe Athletics
1001 Fanshawe College Blvd. London, ON N5Y 5R6
Office: 519-452-4430 x6105 | n_carriere@fanshawec.ca