Friday, March 29, 2019
Image
Image
Two local entrepreneurs you need to know about.
National Small Business Owners' Day is celebrated on March 29. In celebration of entrepreneurship, we're shining the spotlight on two local small business owners.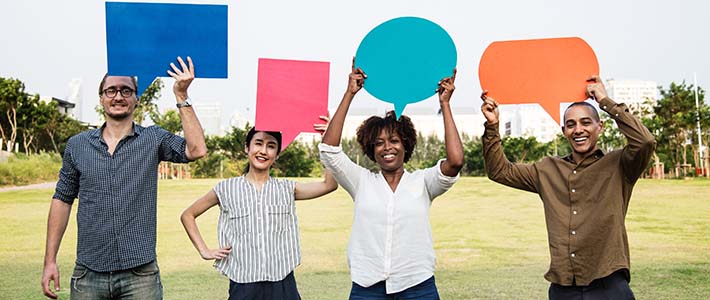 Tyler Bryden – Speak.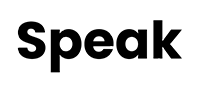 Speak is a software application built by Speak AI Inc. that uses artificial intelligence to extract valuable information from video, audio and text to help people and teams communicate better.
People use Speak's feedback and recommendations to gain awareness of their speech, tone, personality and clarity so they can communicate better, create content that is more effective and succeed both professionally and personally.
Teams use Speak to document and analyze their organization's internal and external communication, including meetings, phone calls and content so they can improve operations, customer service and marketing.
Tyler Bryden is an entrepreneur, a proud Western University and Fanshawe College alumnus, a founding tenant of Innovation Works and a highly-engaged community advocate. Tyler is well-known for his expertise in marketing, user experience and analytics.
Tyler has helped hundreds of businesses and organizations grow during his time as the owner of SixFive, a marketing organization, and as a facilitator for Corporate Training Solutions at Fanshawe College.
If you want to connect with Tyler or learn more about his work, please visit www.tylerbryden.com, www.sixfive.co, or www.speakai.co.
Mackenzie Oke – Me, My Soap and I.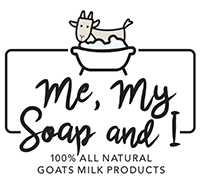 Me, My Soap and I is an all-natural goat milk soap company created by 18-year-old Mackenzie Oke. Me, My Soap and I offers products such as goat milk soap, bath bombs, sugar scrubs, hot tub fizz, fizzing bath soak, foaming hand soap and shower steamers. Everything is handmade by Mackenzie with assistance from her mom.
Each product has 20 to 25 different scents that you can pick from including peppermint, patchouli, lemon and bubblegum. However, if you are sensitive to scent, plain goat milk bar soap is an option.
Me, My Soap and I's products are currently located in Hansens Your Independent Grocer in Exeter, Gregarious Cravings in Exeter, Laughing Goat Yoga Studio located in Thorndale and the retail store is located at The Western Fair Market, the market at Western Fair District in London.
Oke turned her hobby and passion into a business idea at the age of 17. This creative business owner received a $3,000 grant from the Summer Company program in Goderich, ON and also won a $5,000 grant from Leap Junction's summer incubator program. Oke enjoys running her own company and is passionate about crafting the soap she sells.
To learn more about Me, My Soap and I, you can follow on Facebook @memysoapandi or email at memysoapandi@gmail.com.