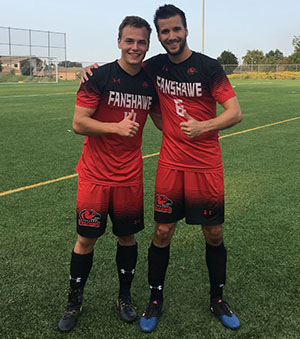 Student life at Fanshawe is busy and exciting, with lots of ways for you to get involved! Some important aspects of student life at Fanshawe include the following:
Fanshawe College has the largest college intramural program in the province! Join teams with local and international students to compete weekly in a variety of sports. Exchange students studying at Fanshawe for the full year can also try-out for the Fanshawe varsity athletic teams!
The Fanshawe Student Union (FSU) is integral to student life on campus! The FSU provides many services including the Gamesroom, campus clubs, FSU bike rentals, used books shop, volunteer opportunities, and many, MANY events throughout the year.