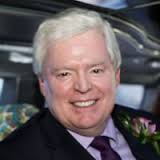 Phil Surtees is retired after 26 years with London Life, a leading Canadian provider of financial products and services for individuals, families and business owners.  He held a variety of management and leadership positions in Information Technology, with a focus on planning, business alignment, systems development, operations and risk management.  From 2005 until 2013, Phil was Chief Information Officer and involved in multiple strategic IT initiatives, acquisitions, integrations and large scale change management in North America and Europe.
Prior to his career with London Life, he was a professional engineer in heavy engineering construction of metals processing and nuclear power plants.
Phil holds a BSc in Mechanical Engineering from the University of Leeds in the UK, an MBA from the Ivey Business School at the Western University, and he is a licensed Professional Engineer in Ontario.
Phil is married to his wife Carol and has two step-daughters and five grandchildren. His recreational interests include travel, reading, fitness and golf.
Phil joined the Fanshawe College Foundation Board in September 2015.