El programa EAP de 10 niveles de Fanshawe College está certificado por Languages Canadá y reúne los requisitos de admisión para la Universidad de Western, Fanshawe y otros Colleges de Ontario. El programa EAP y los profesores a tiempo completo te ayudaran a ganar confianza y fluidez con el Ingles también te prepara para los próximos pasos usando modernos métodos de enseñanza y tecnología.
Si necesita ayuda en otro idioma, por favor visite la lista del personal de la oficina internacional: Staff Directory
Cumpliendo tus metas de aprendizaje:
Participa en actividades interactivas y ejercicios que te ayudaran a aprender Ingles.
Incrementa tu seguridad y habilidades para futuros estudios en College o Universidad.
Aprende como tener éxito dentro del área académica y cultura Canadiense.
Estudia habilidades avanzadas en todas las áreas, incluyendo gramática, lectura, escritura, escuchar, hablar y pronunciar.
Planea los próximos pasos en tu ruta académica y realiza tus sueños.
Fechas de Comienzo:
2021: 11 Enero, 8 Marzo, 10 Mayo, 5 Julio, 7 Sept y 1ro. Nov.
(January 11, March 8, May 10, July 5, September 7, November 1.)
2022: 10 Enero, 7 Marzo, 9 Mayo, 4 Julio, etc.....
January 10, March 7, May 9, July 4 (more dates will be added).
Costos de Matricula por nivel de EAP
Numero de semanas por nivel: 8
Costos de matrícula: $ 2,924.00
Gastos administrativos: $ 264.43
Total a Pagar por Nivel: $ 3,188.43
Los gastos administrativos incluyen Seguro de Salud y dental, Pase de Autobús ilimitado y acceso a los laboratorios y El centro de la buena salud (gimnasio). Estos pagos estan sujetos a cambio. Los pagos actuales por programa están aquí: Tuition and Fees
Hay un depósito no reembolsable de $ 100 dólares canadienses al solicitar ingreso.
Cuál es mi nivel EAP para comenzar?
Para calcular tu nivel de EAP, puedes tomar este test gratis on-line:
Cuando llegues al campus tomaras el test de ubicación presencial, si has tomado recientemente el Test IELTS, TOEFL, Cambridge) podrías ser ubicado directamente en un nivel EAP correspondiente, como se muestra abajo*.
Entrada a la Universidad desde EAP
Títulos de Licenciatura:
Fanshawe College ofrece un creciente número de Licenciaturas. Tu puedes ingresar a una Licenciatura en Fanshawe una vez termines el Nivel 10 con 75% en los cursos. También tenemos acuerdos con La Universidad de Western y sus instituciones afiliadas como Brescia University College, Huron University College o King's University College para que puedas entrar a la Universidad sin tener IELTS o TOEFL. Tú puedes ingresar a la Universidad de Western y sus instituciones asociadas al completar nuestro programa EAP Nivel 10 –Preparación Académica Avanzada, con un mínimo de 80% en sus cursos. Fanshawe College puede ayudarte a obtener una "Carta de Aceptación Condicionada" para cualquiera de estas instituciones.
Masters y Programas de Doctorado:
Para entrar a un Master o a un Programa de Doctorado a la Universidad de Western, los requisitos del idioma son: graduarse del programa de EAP, nivel 10-Preparación Académica Avanzada con un mínimo de 80% en todas las materias.
Conoce más sobre nuestros acuerdos con Universidades y como solicitar ingreso.
Testimonios
EAP - Diploma de Fanshawe - Trabajo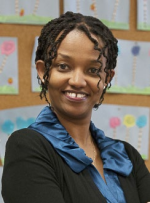 "Aprendí más que solo Inglés en Fanshawe College. Tuve la oportunidad de aprender sobre Cultura a través de actividades y viajes al Sugar bush y en la clase de etiqueta. El programa me ayudó a ser exitosa en entrevistas de trabajo y a convertirme en una buena comunicadora con niños, papás y mis compañeros de trabajo la cual es esencial para ser una educadora en Educación Temprana."
Clarisse Mukashumbusho (Rwanda)
Graduada de ECE y empleada como Educadora de Educación Temprana en una escuela pública de London.
EAP - Western University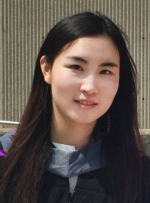 "Fanshawe ofrece mucho apoyo para estudiantes que desean solicitar ingreso a la Universidad. El programa de EAP es de muy buena calidad y me ayudó a mejorar mis habilidades y confianza en el Inglés antes de ingresar a mi carrera en la Universidad de Western. Aprendí como tomar notas y escribir ensayos, los cuales son muy importantes para mis estudios universitarios."
Wang, Xin (China)
Licenciada en Estudios de Gestión y Organización. BMOS