Fanshawe College is pleased to offer students international opportunities across the world, including field studies, academic and cultural exchanges, joint projects, articulations, and more. Fanshawe is proud to exchange students with 26 partner institutions in 16 countries in South America, Europe, and Asia.
Interested in partnering with Fanshawe? Please contact the International Office for more information:
Caitlin Smith
International Projects and Exchange Coordinator
studyabroad@fanshawec.ca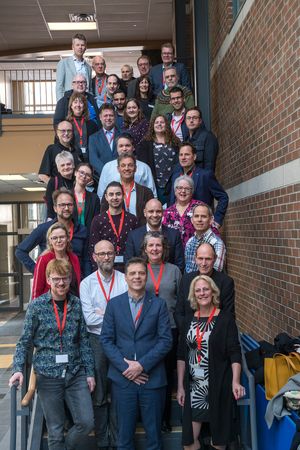 Information For
The Fanshawe College 2020 United Way campaign kicked off October 8, 2020 and will run until the end of January 2021.

Fanshawe College's Centre for Research and Innovation has developed a safe, rapid and inexpensive method to identify the effectiveness of potential COVID-19 drug treatments.
RT @PolyCan: Congratulations to @RFanshawe for their breakthrough development in testing the effectiveness of #COVID19 treatments. A testam…
View on Twitter