Fanshawe College is pleased to offer students international opportunities across the world, including field studies, academic and cultural exchanges, joint projects, articulations, and more. Fanshawe is proud to exchange students with 26 partner institutions in 16 countries in South America, Europe, and Asia.
Interested in partnering with Fanshawe? Please contact the International Office for more information:
Caitlin Smith
International Projects and Exchange Coordinator
studyabroad@fanshawec.ca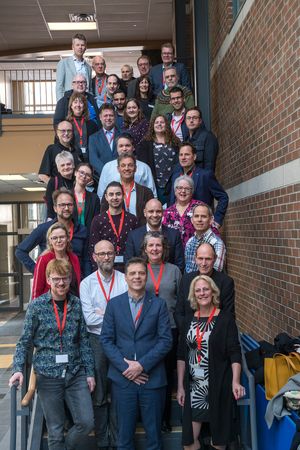 Information For
Fanshawe's commitment to academic quality and student success is stronger than ever.

In 2018, Ayden Miller (keyboard/synthesizer), Stefan Boulineau (lead vocals) and Cole Wilson (lead guitar) formed their band New Friends while working together in the studio of Fanshawe Music Industry Arts program.