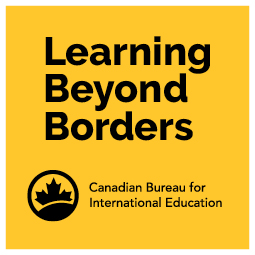 Fanshawe College is a proud partner of the Canadian Bureau of International Education (CBIE) Learning Beyond Borders initiative that encourages Canadian students to take advantage of international learning experiences. Studies report that students who study abroad during their post-secondary studies receive significant contributions to their academic and career achievements. Along with short-term field studies, cultural exchange and international co-op opportunities, Fanshawe has exchange agreements with 29 partner institutions in 15 countries in South America, Europe and Japan!
Information For
Fanshawe's commitment to academic quality and student success is stronger than ever.

In 2018, Ayden Miller (keyboard/synthesizer), Stefan Boulineau (lead vocals) and Cole Wilson (lead guitar) formed their band New Friends while working together in the studio of Fanshawe Music Industry Arts program.