Dates: May 11 to June 8, 2020 * Approximate dates.
Location: Hitachi, Japan.
Immerse yourself in Japanese culture at Fanshawe's partner institution, Ibaraki Christian University! Located in beautiful Hitachi city, approximately 2 hours by express train Northwest of Tokyo, Ibaraki Christian University is a small, friendly campus ready to welcome you!
This cultural exchange program is an exploration of Japanese culture and history. Students will participate in a wide range of cultural activities including a traditional tea ceremony, Japanese calligraphy lesson, local cuisine cooking class, temple visit, origami, and more! Students also have the opportunity to volunteer with a local kindergarten class and participate in seminars focused on cross-cultural communication and Japanese language. You will spend your time with local students and other international students from across Europe and North America.
This is a cultural exchange program and is not credit based.
Program cost: 10,000 yen. * Approximate cost.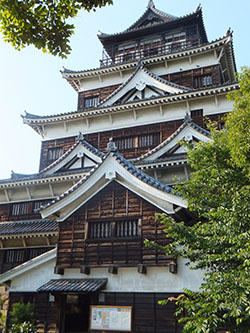 Cost includes:
Cultural activities and site visits;
Administration and in-country support;
Pick up from Narita Airport and transportation to Ibaraki.
Additional costs:
Accommodation;
Meals;
Round trip airfare ;
Health insurance;
Return transportation from Ibaraki to Tokyo;
Personal spending;
Visa (if necessary).
Accommodation:
Participating students can take advantage of accommodation associated with Ibaraki Christian University or can make their own arrangements if they choose. The following accommodation is recommended:
Single apartment:
| Item | Fee |
| --- | --- |
| Apartment rent | 36,000 yen |
| Deposit (10,000) will be returned if no damage. Other half is for apartment cleaning. | 20,000 yen |
| Utilities | 10,000 yen |
| Total (Approximately $750 CAD before deposit return.) | 66,000 yen |
Housing insurance:
| Item | Fee |
| --- | --- |
| Co-op fire insurance (12 month coverage, value for 11 months will be refunded at the end) | 2,000 yen |
| Co-op liability insurance (12 month coverage, value for 11 months will be refunded at the end) | 2,000 yen |
| Co-op membership fee (necessary to buy insurance above and will be returned when leaving) | 5,000 yen |
| Total (Approximately $100 CAD, before returns.) | 9,000 yen |
Accommodation features:
Furnished apartment with wi-fi, air conditioning, rice cooker, toaster, bathroom, pots/pans/dishes, bedding;
10-minute walk from school.
Applications
Applications for this summer program are due February 28, 2020.
To apply:
Pick up an application form from the International Office (E2025) or request one via email from studyabroad@fanshawec.ca.
Submit a completed application form and application essay to Caitlin Smith, International Projects and Exchange Coordinator, Fanshawe International (E2025) no later than Monday, February 24, 2020, at 1:00 p.m..
Final selections will be confirmed by Wednesday, February 26, 2020.
For more information go to the International Office (E2025, London Campus) or contact studyabroad@fanshawec.ca.