Western University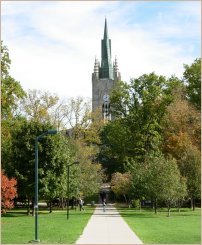 Western University (Western) in partnership with Fanshawe College (Fanshawe) has developed a joint application to allow international students to apply to Western and Fanshawe at the same time. Students will be issued two letters of acceptance from:
Western University: a conditional letter of acceptance for your selected undergraduate Faculty or program at Western. Admission will be considered for the Faculty or program highlighted in bold above the Subject of Major Interest you choose below.
Fanshawe College: a letter of acceptance to Fanshawe College's EAP (English For Academic Purposes) Program. Students must complete the Fanshawe Level 10 EAP Program with an 80% average to enter Western.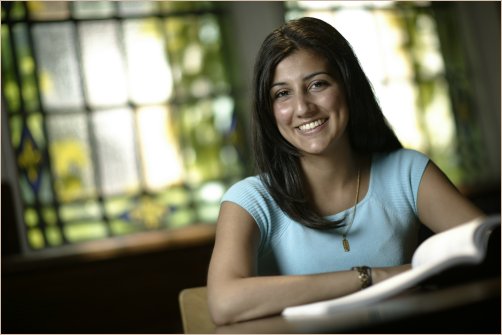 Western University Program Choices for EAP Pathway Admissions (Updated Dec.15, 2017)
Areas of study include:
Management & Organizational Studies

Accounting
Consumer Behaviour
Finance
Human Resources Management
Public Administration

Arts and Humanities

Art History

Art History and Museum Studies

Art History and Studio Arts

Arts & Humanities (SASAH)
Classical Studies
Creative Writing and English Language & Literature
English Language & Literature
Film Studies
French Studies
German Language & Culture

Global Gender Studies

Italian Language & Culture
Linguistics
Medieval Studies
Museum & Curatorial Studies
Philosophy
Sexuality Studies
Spanish Language & Linguistics
Spanish Language & Hispanic Cultures
Theatre Studies
Women's Studies

Engineering

Chemical Engineering
Civil Engineering
Computer Engineering
Electrical Engineering
Green Process Engineering
Integrated Engineering
Mechanical Engineering
Mechatronic Syst Engineering
Software Engineering

Health Sciences

Health and Aging

Health Promotion
Health Science

Health Sciences With Biology

Foods & Nutrition BSc

Food Science & Technology
Nutrition & Dietetics

Media, Information & Technoculture (Not open to university transfer applicants)

Media & Public Interest
Media Info & Technoculture

Science

Actuarial Science
Animal Behaviour
Applied Mathematics
Applied Mathematics Methods

Applied Statistics

Astrophysics
Biodiversity and Conservation
Bioinformatics
Biology
Chemistry
Chemistry & Biochemistry
Computer Science
Data Science
Ecosystem Health
Environmental Geoscience
Environmental Science
Financial Modelling
Genetics
Genetics & Biochemistry
Geology
Geology & Biology
Geophysics
Information Systems
Materials Science
Mathematical Science
Mathematics
Mathematics in Society
Medical Biophysics & Biochemistry
Medical Physics
Neuroscience
Physics
Scientific Computing & Numeric Method
Statistics
Theoretical Physics
Western Integrated Science (WISc)

Kinesiology

Kinesiology
Professional Kinesiology
Sport Management

Rehabilitation Sciences

Fitness and Exercise Prescription

Medical Sciences (BMSc & BSc)

Biochemistry
Biochemistry and Cancer Biology
Biochemistry and Cell Biology
Biochemistry and Pathology of Human Disease
Biochemistry of Infection and Immunity
Chemical Biology
Computational Biochemistry
Epidemiology and Biostatistics
Interdisciplinary Medical Sciences
Medical Biophysics
Medical Biophysics and Biochemistry
Medical Cell Biology
Medical Health Informatics
Microbiology and Immunology
Microbiology and Immunology With Pathology
Neuroscience
One Health
Pathology
Pharmacology
Physiology
Physiology and Pharmacology

Social Science

American Cultural Studies
American Studies
Anthropology
Anthropology-Linguistics
Anthropology-Sociocultural
Archaeology & Biological Anthropology
Criminology
Development Cognitive Neuroscience
Economics
Economics, Politics and Philosophy
Environ & Health (Geography)
Financial Economics
First Nations Studies
Geographic Information Science
Geography
Geography & Aviation Management
Geography - Physical
Global Economics

Global Gender Studies

History
International Relations
Jewish Studies
Linguistics
Middle East Studies
Political Science
Psychology
Sexuality Studies
Sociology
Sociology of Population Health and Aging
Urban Development
Women's Studies
Please note: Western currently does not offer early conditional pathway admission to the following programs:
Commercial Aviation Management (CAM)
Visual Arts Studio
Media, Theory & Production (MTP)
Music
---
Information For
Fanshawe's commitment to academic quality and student success is stronger than ever.

In 2018, Ayden Miller (keyboard/synthesizer), Stefan Boulineau (lead vocals) and Cole Wilson (lead guitar) formed their band New Friends while working together in the studio of Fanshawe Music Industry Arts program.