Huron University College (Huron) in partnership with Fanshawe College (Fanshawe) has developed a joint application to allow international students to apply to Huron and Fanshawe at the same time. Students will be issued two letters of acceptance from:
Huron University College: conditional letter of acceptance for your selected undergraduate program at Huron, plus
Fanshawe College: letter of acceptance to Fanshawe College's ESL Program. Students must complete the Fanshawe Level 5 ESL Program with an 80% average to enter Huron.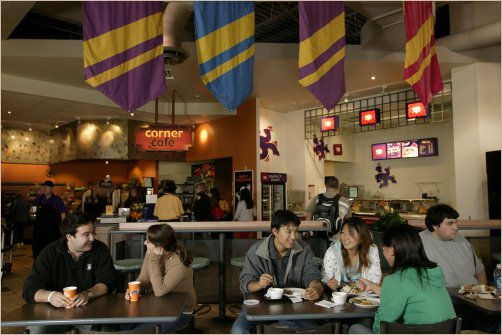 Areas of study include:
Bachelor of Management and Organizational Studies

Management & Organizational Studies
Accounting
Finance & Administration
Organizational & Human Resources
Global Studies

Bachelor of Arts

English
French & Asian Studies
Philosophy

Bachelor of Arts in Social Science

Economics
Finance
Global Studies
History
Political Science
Psychology

Bachelor of Theology

Biblical Studies
Historical & Systematic Theology
---
Information For
Fanshawe College will defer all in-person classes scheduled for the summer semester and intends to offer a blended delivery of programs in the fall.

Prospective students and their families are invited to experience Fanshawe virtually from their own homes.