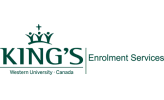 King's University College (King's) in partnership with Fanshawe College (Fanshawe) has developed a joint application to allow international students to apply to King's and Fanshawe at the same time. Students will be issued two letters of acceptance from:
King's University College: a conditional letter of acceptance for your selected undergraduate program at King's;
Fanshawe College: a letter of acceptance to Fanshawe College's ESL Program. Students must complete the Fanshawe Level 5 ESL Program with an 80% average to enter King's.
Graduates of King's University College will receive degrees from The University of Western Ontario.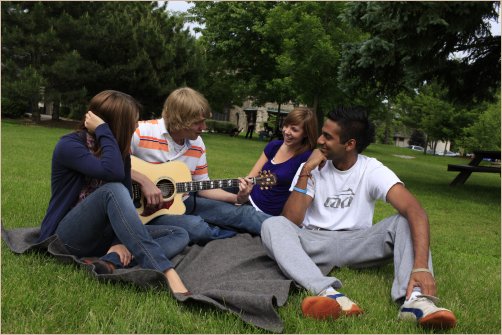 Areas of study include:
Management and Organizational Studies (Business)
Global Commerce
Organization and Human Resources
Accounting
Arts
Catholic Studies
Dramatic Literature
English
French
Philosophy
Religious Studies
Social Sciences
Economics
Finance
History
Political Science
Psychology
Sociology
Criminology
Population Studies
Childhood and Social Institutions
Social Justice and Peace Studies
Social Work
---
Information For
Fanshawe College will defer all in-person classes scheduled for the summer semester and intends to offer a blended delivery of programs in the fall.

Prospective students and their families are invited to experience Fanshawe virtually from their own homes.