The best way to get to know your Fanshawe student community is to get involved in as many ways as possible. Not only that, but volunteer work and community involvement are experiences that look great on your resumé and awards applications.
Volunteer opportunities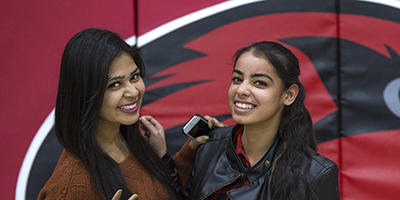 Fanshawe College has many events throughout the year that require great volunteers like you! Volunteers also help at the beginning of each semester (intake). If you would like to get to know more people in the college while getting some experience, we look forward to meeting you.
To become an international volunteer for events and intake, please email Laura Costigan at lcostigan@fanshawec.ca.