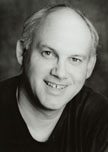 Title: Professor, Theatre Arts - Performance
Phone: 519-434-2756 x231
Fax: 519-432-2069
Email: jdolan@fanshawec.ca
Degree: B.A. Bishops University. Graduate National Theatre School of Canada. Graduate Stratford Festival of Canada Young Company
Years of Teaching at Fanshawe: 9
Professional Affiliations: C.A.E.A, ACTRA
John has been a primary Acting teacher in the Theatre Arts Performance Program since it's inception. In addition, he was the Coordinator from 2005 until 2012. Mr. Dolan has been instrumental in building the Acting program, as well as gathering an excellent ensemble of professors, staff and guest artists to work and create with the students.
Mr. Dolan continues to be very active as a professional actor.  His most recent appearances were as; Egeus in A Midsummer Night's Dream for (Canadian Stage)  High Park Toronto, directed by Richard Rose; Grandpa in No Great Mischief (Tarragon Theatre Toronto) directed by Richard Rose; Gonzallo in The Tempest (Theatre by the Bay, Barrie) director Brett Christopher and Henri, in Heroes (Thousand Island Playhouse Gananoque) directed by Sarah Graton Stanley
A three-time Guthrie award recipient, John was a distinguished member of the Stratford Festival Acting Company for 12 seasons, appearing in over 20 productions. Favorite roles include: Cromwell - A Man for All Seasons, Bolingbroke - Richard the Second, Launce - The Two Gentleman of Verona, Costard - Loves' Labours' Lost, Major Larry Pye -Tempest-Tost, Fred Dobing - The Swanne, Feste alternate- Twelfth Night and Henry Drummond alternate-Inherit the Wind. Some of the directors he has had the opportunity to work with include, Michael Langham, John Hirsh, Marti Maraden, Diana Leblanc, Martha Henry, Jeanette Lambermont, Peter Hinton, Martha Henry, Miles Potter, Richard Monette.
He has also performed in many regional theatres across the country, playing a wide range of both leading and supporting roles. Selected credits include the world premieres of The Melville Boys, by Norm Foster Nothing Sacred by George F. Walker and Fire. As well, Mr.Dolan performed leading roles in Speed-the-Plow, Proof, Dracula, A Christmas Carol, Against the Grain and Courting Johanna at the Blyth Festival. Some of the directors he has had the pleasure to work with and learn from include; Malcolm Black, Eric Coates, Bob White, Michael Shamata, among others.
This four-time best actor Dora nominee has played in over thirty productions in Toronto. Selected credits include; Rune Arlidge, Plan B, Restitution, P.E Trudeau in Trudeau and the F.L.Q., Friar Laurence in Romeo and Juliet, and Fagin in Oliver Twist (Dora Award recipient). Directors include; Richard Rose, Malcolm Black, Richard Greenblatt, Maja Ardal, Jennifer Brewin, Jackie Maxwell, Brian Richmond, Guy Sprung, Bill Glassco, R H Thompson.
He has served as assistant director on numerous projects and was director of the Young Company at Theatre New Brunswick for two seasons. Notable works under Dolan's direction include: Good Night Desdemona (Good Morning Juliet), as well as his own adaptation of The Tempest for the Young Peoples Theatre in Toronto, The Comedy of Errors at the National Theatre School
John's selected film and television credits include: The Road to Avonlea, Traders, E.N.G., Street Legal, Kung Fu as well as the films 32 Short Films about Glenn Gould and Termini Station.
Information For
Fanshawe's commitment to academic quality and student success is stronger than ever.

In 2018, Ayden Miller (keyboard/synthesizer), Stefan Boulineau (lead vocals) and Cole Wilson (lead guitar) formed their band New Friends while working together in the studio of Fanshawe Music Industry Arts program.