Each year, Fanshawe College presents a series of awards to deserving graduates. Many of these awards are presented in recognition of academic achievement, leadership and volunteerism.  Below is a list of this year's recipients with a description of each award. Fanshawe congratulates these students for their extraordinary achievements.

2021 Graduation Award Winners
President's Prize
The President's Prize is presented annually to a full-time post-secondary diploma, degree or graduate certificate program student who has achieved a significant academic standard while making a meaningful contribution to campus life.
Ashley Shirley - Honours Bachelor of Early Childhood Leadership
Ashley's most memorable experience in her program was co-creating and delivering a workshop promoting inclusivity at the Association of Early Childhood Educators of Ontario's 2021 Kindergarten Summit and sharing the experience with peers upon her return.
Ashley served as a peer mentor with the InSPIRE Mentorship Program, helping new students adjust to campus life, including co-hosting peer chats offered through Career Services.
Ashley also volunteered as an after-school program supervisor where she provided a variety of engaging, age-appropriate activities for children in kindergarten through to grade 8 including homework support, recreational activities and free exploration while ensuring health and safety protocols.
Last summer, Ashley completed a self-directed internship developing an e-mentoring program for peers in the ECE program intended to spark conversations, impart knowledge and foster professional connections with the switch to online learning during the pandemic.
Her proudest accomplishment at Fanshawe was having her research team chosen in the top three best-of-the-best in the 2021 Research
and Innovation Day competition.
Ashley is the first in her family to graduate from Fanshawe. In the fall, she will begin the Bachelor of Education program at Western University. She plans to pursue a Master's degree in Critical Policy, Equity and Leadership Studies.
Ashley is deeply thankful, thrilled and honoured to be named recipient of the 2021 President's Prize award and says it is a significant honour she will always treasure.
Congratulations, Ashley!
Dr. Howard Rundle Academic Award
The Dr. Howard Rundle Academic Award is presented annually to a full-time post-secondary diploma, degree or graduate certificate program student who has achieved a significant academic standard while demonstrating excellence in leadership through involvement in Fanshawe College campus life.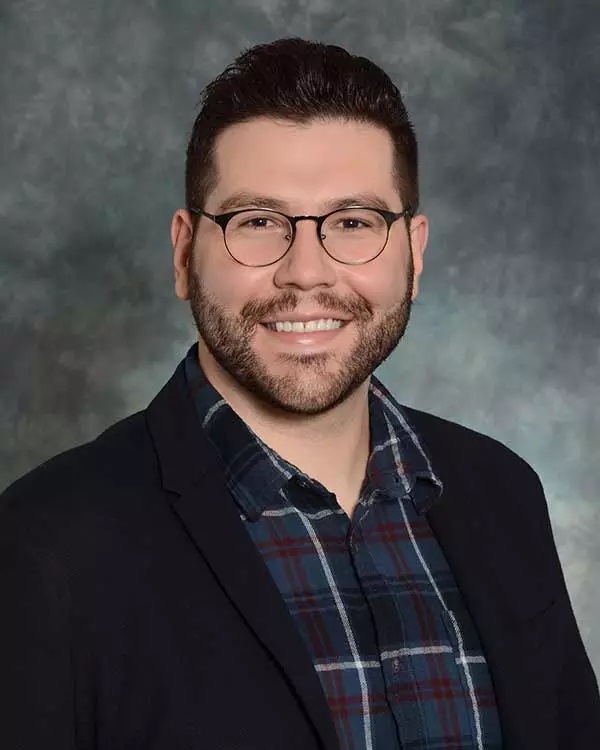 Ricardo Souza - Business – Human Resources
Ricardo took advantage of all opportunities offered during his time at Fanshawe and believes the College opened many doors for him and helped him develop to the best of his potential. His election as Fanshawe Student Union (FSU) president was fulfilling and an outstanding achievement.
Ricardo has worked as a chat responder volunteer in the Certified Listener Society for five months. He provides online help and immediate emotional support for people who need to have someone listen to them, vent while easing feelings of loneliness during the pandemic.
He is proud to have received consecutive Dean's Honour Roll recognition and finished his program with a 4.15 GPA – a significant accomplishment considering he took it almost entirely online during the height of the pandemic. His proudest accomplishment professionally was overcoming language and confidence barriers on his way to being elected FSU president.
Ricardo looks forward to helping students have an exceptional academic experience at Fanshawe during the next year and is proud to be the first person in his family to study at the College.
Fanshawe College Distinguished Student Awards
The Fanshawe College Distinguished Student Award is presented annually to full-time post-secondary diploma, degree or post graduate certificate program students representing each of the following areas of study: business, community services, creative arts and design, health sciences and technology.
Award recipients must have demonstrated academic success while demonstrating a significant contribution to college life or to the community, displaying a real commitment to others.
Fanshawe College Distinguished Student Award – Business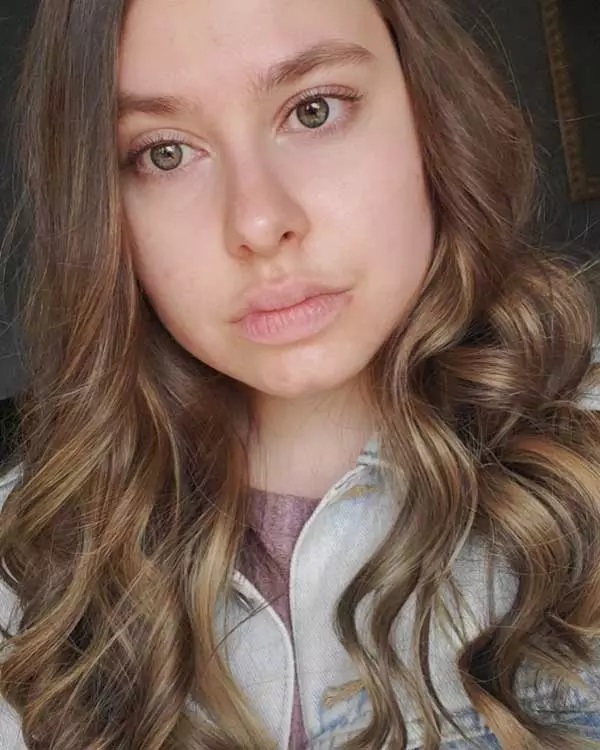 Jordan Khan - Bachelor of Commerce, Digital Marketing
The most memorable part of Jordan's program at Fanshawe were the digital marketing and analytics courses because she had great professors and group members in these classes. She enjoyed going to the Student Wellness Centre to improve both her mental and physical health while finding time to volunteer with Canadian Blood Services to run donor clinics at the College.
Jordan's proudest accomplishments were overcoming her anxiety to excel in her program and winning this award.
She spent her co-op working at Activa, a land development and home building company where she was responsible for social media posts, ads, blogs writing, as well as research and award applications. She currently works at a local, sustainable grocery delivery company doing marketing and data analytics.
Fanshawe College Distinguished Student Award – Community
Phillip Evanitski - Paralegal
While there were many highlights in the Paralegal program for Phillip, one of his favourites was Tort and Contract Law, in part because of the excellent instructor. He enjoyed representing fellow students as part of the Fanshawe Paralegal Student's Association executive.
One of his proudest accomplishments to date was the satisfaction he gained from teaching English overseas. He had to overcome financial obstacles as well as the transition to a new environment. He did his co-op placement at Christopher Uwagboe, Barrister and Solicitor in London where he performed various administrative duties necessary to operate a small legal practice. Phillip is currently looking at different positions at local law offices with the intention of transitioning into a paralegal role.
Phillip's father is a graduate of the Broadcast Journalism program (1988).

Fanshawe College Distinguished Student Award – Creative Arts
Eric Scarfone - Broadcasting - Television and Film Production
Eric's overall program experience was amazing. His two favourite courses were TV production and editing since they were the subjects he was most interested in. Despite the pandemic, he was able to do a lot of projects that will help him with his future career plans.
His best memory at Fanshawe was the ability to get involved with the Fanshawe Student Union Red Squad. He spent his first year at the College volunteering with many events on campus such as the frosh convert, multi-cultural day and assisting students at various events.
Eric completed his first placement at Rogers. When it ended, he remained as a community volunteer in various roles including social media, graphics, audio, cameral and more for both mobile and studio shows that included London Lightening, London Nationals and Monday Night Bingo. During his second year, Eric had an internship at Prime Real Estate Brokerage, learning live production, video editing and more. He participated in shows such as Forest City Film Festival, Innovation Village and London Symphony. Eric is very proud that he pushed himself to continue learning during the pandemic.
Eric was offered a job at Prime Real Estate upon graduation and currently works as a video editor and content manager. He is the second person in his family to graduate from Fanshawe – his mother completed the Developmental Services Worker program in 2011.

Fanshawe College Distinguished Student Award – Health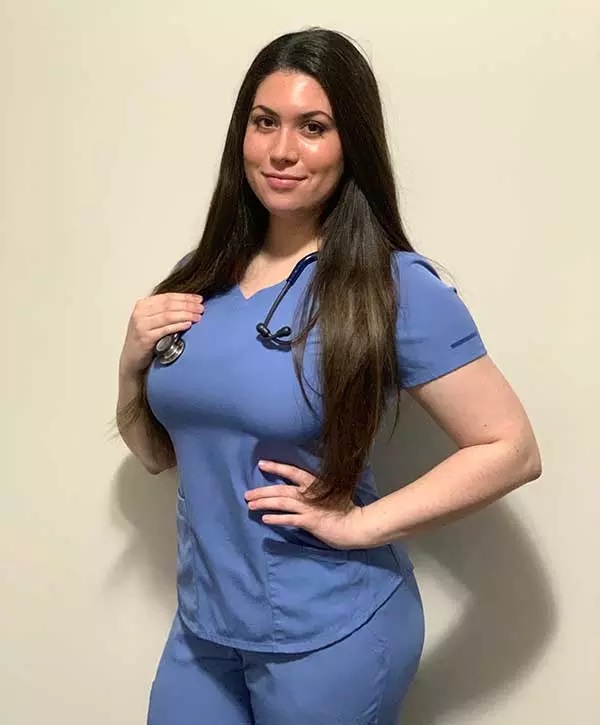 Francesca Rinaldo - Respiratory Therapy
Francesca's favourite courses in the program included Assessments in Respiratory Care, Pathophysiology 1 and 2, Mechanical Ventilation 1 and 2 and Anesthesia since they taught many of the core principles of respiratory therapy. She enjoyed her clinical placement year and felt well prepared for it.
Francesca looks forward to continuing many of her volunteer positions once the pandemic is over but for the time being, she frequently delivers groceries to elderly neighbours as many are not able to go grocery shopping for themselves.
Francesca's proudest accomplishments include obtaining her Bachelor of Science degree, volunteering in a mental health facility, being awarded the 2019 and 2020 Jean Fraser Campbell Respiratory Therapy program awards and being a part of the Fanshawe College Respiratory Therapy program accreditation Canada process.
Francesca completed her Respiratory Therapy clinical placement at Hamilton Health Sciences with responsibilities such as providing cardiorespiratory care to patients in the intensive care unit, wards and emergency department.
Upon graduation, Francesca began working at William Osler Health System, serving multiple hospital sites in the Greater Toronto Area. So far, she says it has been a great experience and she looks forward to continuing her education throughout her career. Francesca plans on completing Fanshawe's Anesthesia Assistant program. She is the first person in her family to attend Fanshawe.

Fanshawe College Distinguished Student Award – Technology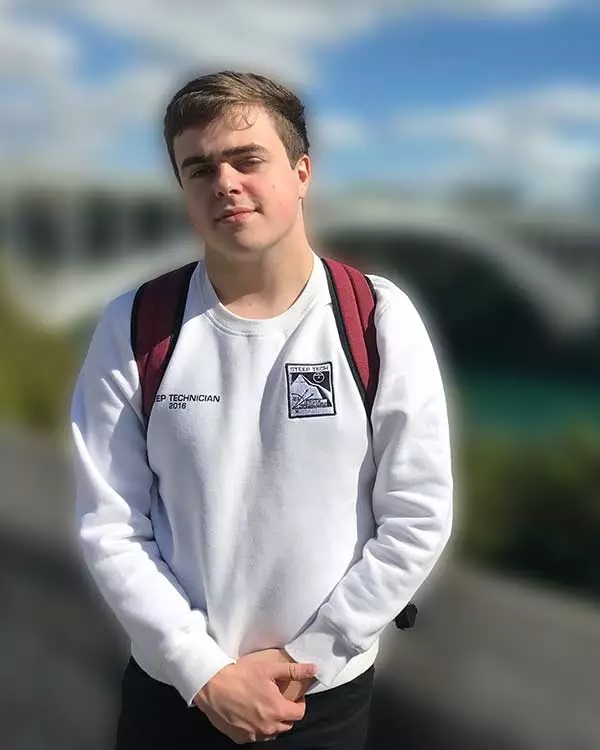 Daniil Vasserman - Honours Bachelor of Applied Technology – Biotechnology
Daniil describes life on Fanshawe's campus as a completely unique and wonderful experience – from the many perfect spots for group studying to great opportunities to spend free time in various clubs and attending events. The most notable parts for him were the laboratory classes which provided crucial experience using state-of-the-art equipment. His favourite part of the program was learning the connection between different core courses, such as organic chemistry and biochemistry since it allowed him to see the applications of theoretical knowledge. Daniil is proud of his academic success, especially as he attended his program during a pandemic and for adapting to Fanshawe as an international student.
Daniil completed a co-op placement at Bonduelle Strathroy, which gave him a deep understanding of the industry while providing some much-needed experience for further career and academic life. While there, he performed various chemical and biological tests.
Daniil is currently involved in a summer-long project at Fanshawe's CARIB lab and hopes to find a workplace that will allow him to fully apply his research and development skills at a future biotechnology company. He also plans to continue his education.
Harry Rawson Award
The Harry Rawson Award is presented annually to a full-time post-secondary diploma, degree or post-graduate certificate program graduate. The recipient will have achieved academic success while demonstrating extraordinary ability in communication and/or interpersonal skills within the Fanshawe College community.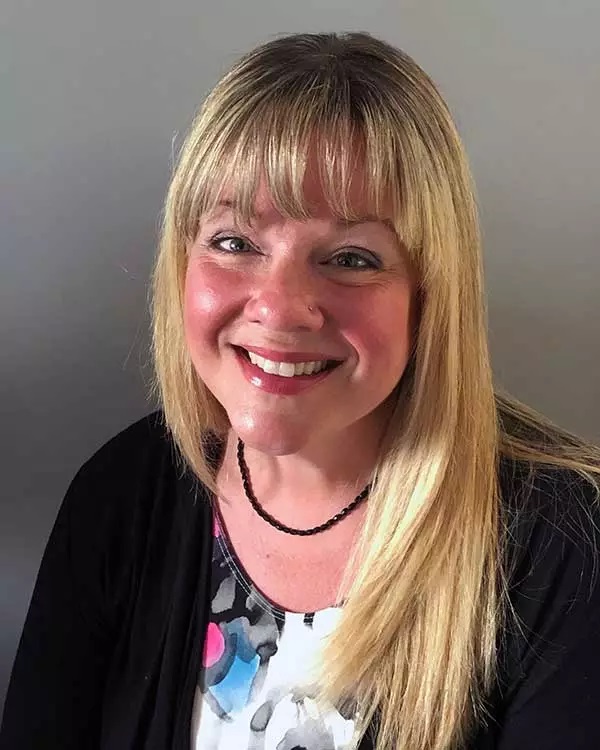 Jane Henriques - Honours Bachelor of Early Childhood Leadership
Jane treasures the invaluable relationships she built with her colleagues and professors in the program. She really enjoyed the courses that pushed her out her comfort zone. She credits the program faculty for encouraging her to become a critical thinker, stronger advocate for others and for broadening her understanding of quantitative research in enriching and exciting ways.
Jane enjoyed being on campus and the valuable engagement, face-to-face learning had to offer and believes the trusted relationships with her professors and peers made the transition to on-line learning due to the Covid-19 pandemic easier. She enjoyed having the opportunity to be a student presenter at George Brown College for the 2020 AECEO Kindergarten Summit. Jane also enjoyed the collaboration with fellow students and faculty in their Capstone Research Study titled COVID-19 School Delivery Choices: Parent Perspectives on Utilizing the Voice of the Child which was honoured as one of the Top Three Best-of-the-Best Research Studies at the 2021 Fanshawe College Research and Innovation Day. The team is currently working with a faculty supervisor to refining the manuscript for submission to an Academic Journal with the hope of having our study published.
While the COVID-19 pandemic disrupted her internship, she was given the opportunity to participate in a self-directed internship. Over eight weeks Jane researched and journaled how relationships, professional practice and critical and reflective practice are essential for the overall health and efficacy of early childhood educators working in the early years and education sector.
Jane is currently working on an on-call supply basis as a registered early childhood educator in the kindergarten program with the Thames Valley District School Board and has been accepted to Western University as a Teacher Candidate at Althouse College for September 2021. She looks forward to completing the Bachelor of Education program and becoming a qualified Ontario certified teacher for kindergarten to grade six.
Mary Ann Darling Memorial Alumni Award
The Mary Ann Darling Memorial Alumni Award is presented annually to a full-time diploma, degree or graduate certificate program student who has achieved academic success while demonstrating volunteer work, above and beyond the program of study requirements, that shows a caring attitude toward people and has enhanced the image of Fanshawe College.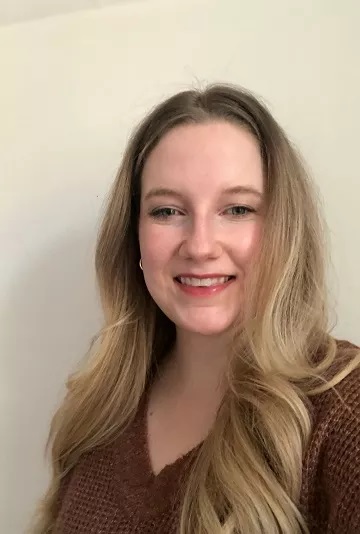 Laura Dunkin - Computer Programmer Analyst
Laura's favourite course was Java with Bill Pulling because it was her first introduction to computer programming and she says he was such a great teacher who made it fun to learn. She says her favourite part of her Fanshawe experience was all the good times she had with the friends she made in the program. Laura can not imagine her education experience without the amazing friends she made while in her program.
She was very proud to help get the WIT club accepted as a recognized FSU club during her time at the College. She is also proud of herself for working hard and putting the time in that it took to get good grades because it had been a struggle for her in the past. She also helped other students through peer mentoring and notetaking.
Laura did her co-op work term at TD Bank where she was a software developer on the mobile and personal saving and investing teams. She learned a lot about the development process and was able to work on code for the mobile application as well as personal savings and investing APIs. She says working at TD was a great experience as they have a great workplace culture with lots of opportunities to grow.
Laura was offered a full-time position with the team after her last co-op term. She currently works as a software developer and says there is lots of room to grow. Laura is excited to see where her career at TD takes her. Her mom is also an accounting graduate from Fanshawe.
R.C. Hamilton Award
The R.C. Hamilton Award is presented annually to a full-time post-secondary diploma, degree, apprenticeship or graduate certificate program student who has demonstrated a significant contribution to enrich student life through leadership activities with a resulting enhancement of Fanshawe College.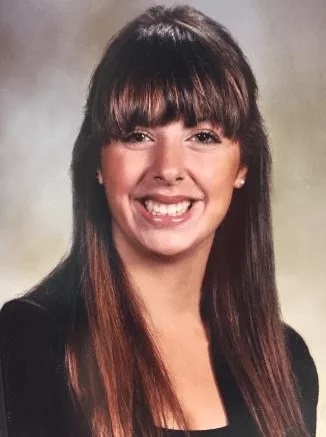 Morgan Johanson - Honours Bachelor of Commerce (Digital Marketing)
Morgan says Fanshawe provides opportunities for those who seek it during their post-secondary education. Her favorite course was Liz Gray's Marketing, Metrics & Analysis, saying it provided her with useful information, allowing her to succeed and thrive during her co-op and in her current position.
Being a student employee at the College was one of the most rewarding experiences she had while completing her degree. The friends and memories she made while working in both recreation and varsity sports was one of her most memorable opportunities. Sporting events such as basketball games, volleyball national events and her job in Athletics provided the unique opportunity to work alongside some of the most amazing people. They made her excited to go into school everyday.
Morgan also volunteered with the Fanshawe men's basketball team and maintained a 3.8 GPA throughout her program. She considers this a big feat since she had to overcome the obstacles that come with having a learning disorder. She was also recognized as an exemplary employee, receiving the Student Leadership in Training three consecutive years in row (2017-2019). She was also honoured to receive the Mike Lindsay leadership award in 2019 and a certificate of outstanding contribution from the Ontario Collegiate Recreation Board. Morgan was also named The Sheffar Potter Muchan Award of Excellence - Honours Bachelor of Commerce (Digital Marketing) in 2020.
Morgan completed her co-op with the Canadian Olympic Committee as a game plan intern, providing support to Olympic, Paralympic and national level athletes in all aspects of their lives. Even with COVID-19 this opportunity exceeded her expectations as she was presented with meaningful tasks she felt had an impact on the organization.
Morgan is currently working as a digital marketing coordinator for the Canadian Olympic Committee and wants to grow her knowledge of sport to a higher level while helping elite Canadian athletes get access to the support they need. She also volunteers with a local foundation called Frog's Breath that supports charitable organizations in Northern Ontario. Her father took the Industrial Design program at Fanshawe.