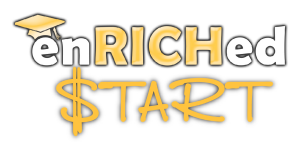 Wondering how to pay for school or manage your student loan debt when you're done? We can help! We've partnered with EnRICHed Academy to offer a free video-based training program that will teach you to manage your money and build a solid financial future.
Topics include:
How to steer away from poor money management;
How to avoid credit card traps that can bury you in debt;
The fundamentals of saving and investing;
Why you need to invest as early in life as possible.
Get started now! Register using your Fanshawe Online e-mail address.