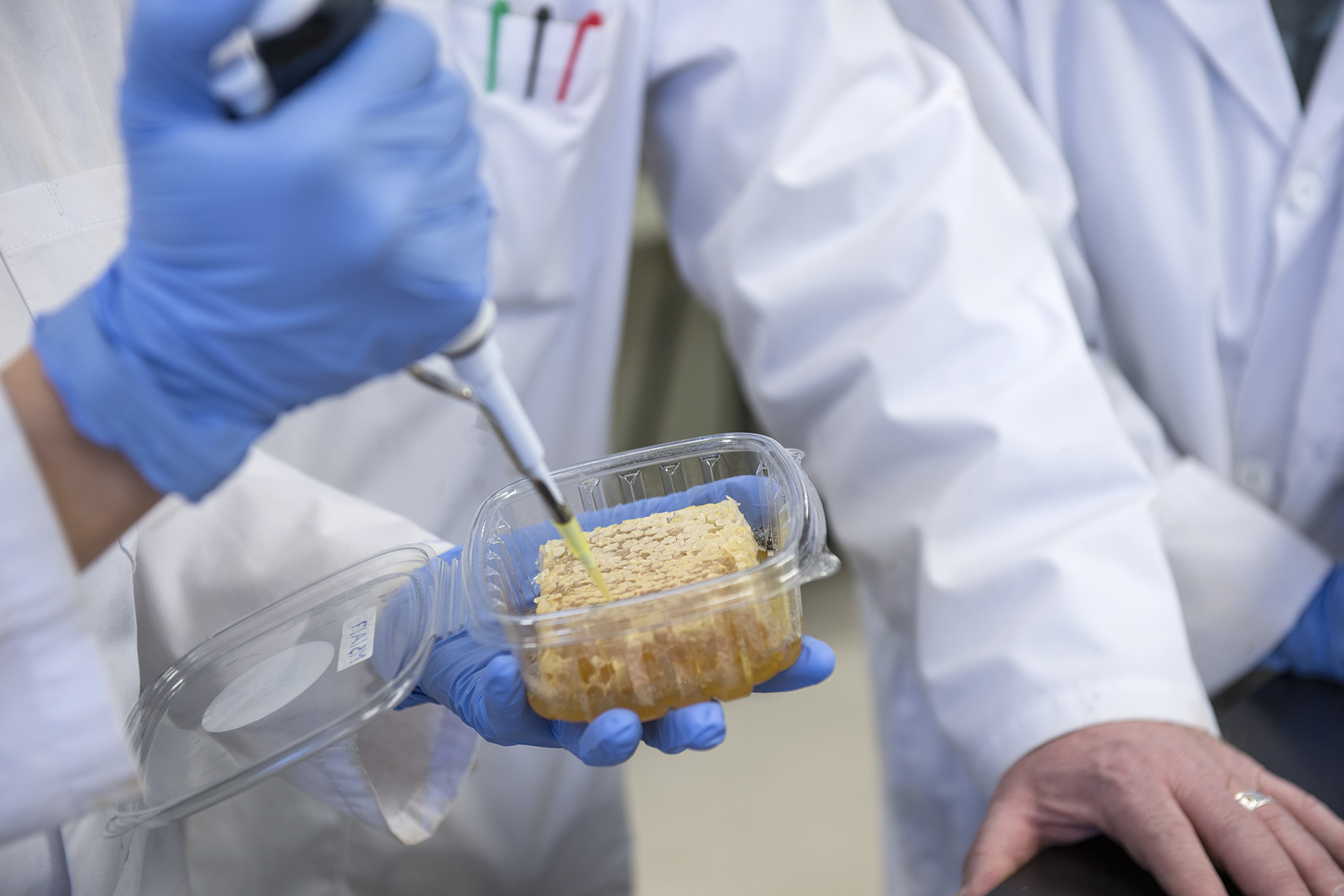 A team of dedicated honey researchers examines the medicinal components of Ontario honey
Healing honey having sweet success in research with beekeepers and techies
Most people appreciate honey bees as a crucial part of our global eco-system, since they are responsible for the pollination and reproduction of 70% of agricultural products worldwide. Now, researchers at Fanshawe College are discovering these "busy bees" are contributing even more to society.
Embracing a popular trend towards natural remedies, and furthering evidence that honey holds health benefits for different wound treatments - from burns and infections to diabetic ulcers and flesh-eating disease, researchers Cheryl Ketola and Michael Jennings with Fanshawe's School for Applied Science and Technology are examining the healing effect of honey. Working in partnership with the Ontario Beekeepers' Association, the duo is collecting and analyzing honey samples from more than 50 apiaries across the province.
This project is funded through a $25,000 Natural Sciences and Engineering Research Council of Canada (NSERC) Engage Grant to Fanshawe's Centre for Research and Innovation, and reinforces similar research underway at the Institute of Technology in Sligo, Ireland. The Irish research team confirms the efficacy of honey. Jennings and Ketola are also collaborating with London company iB4e Technologies Inc. to record the sample studies in a specialized database to further share  information with fellow researchers, beekeepers and other stakeholders.