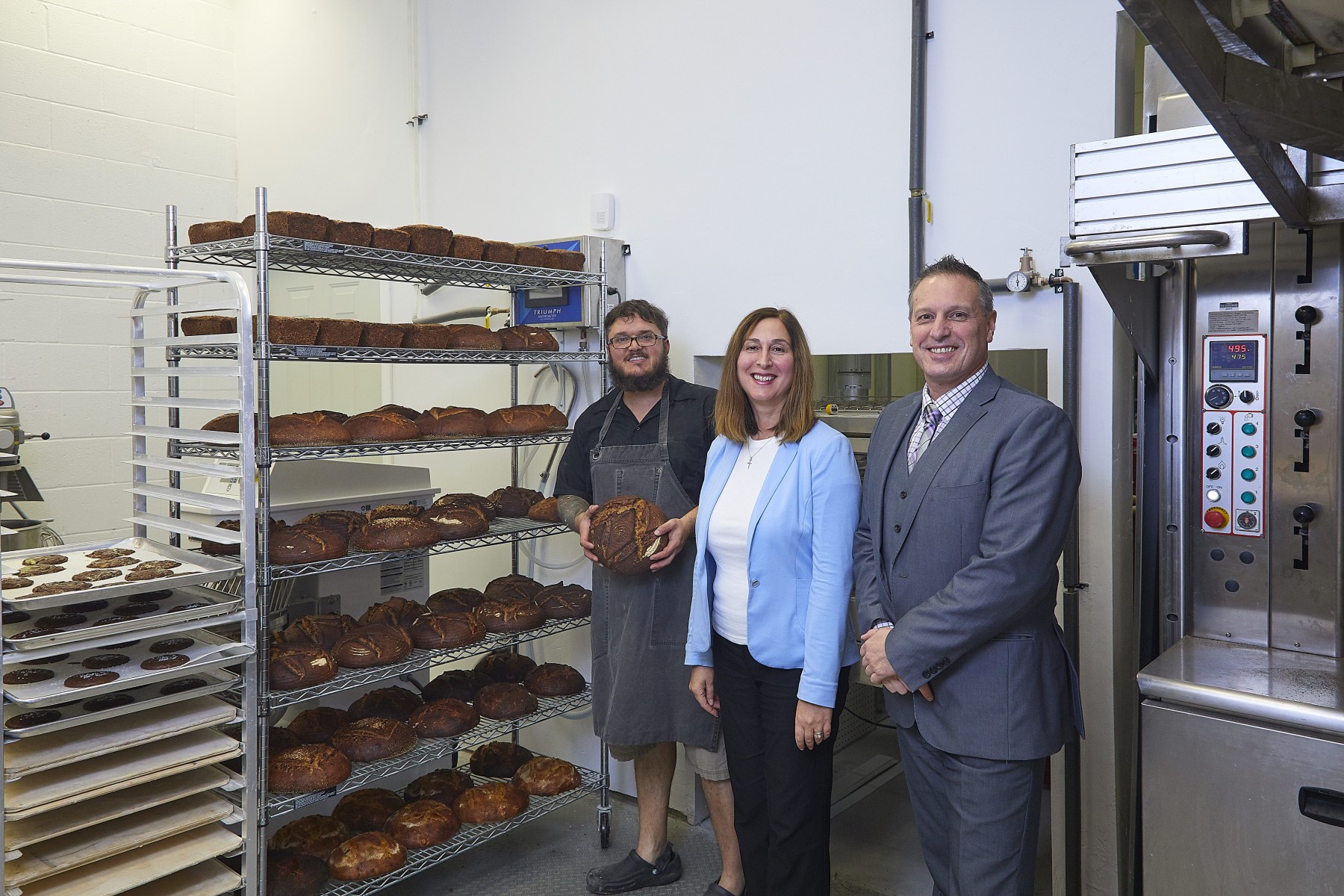 Fanshawe grad, Richard Placzek, shows off his Whole Grain Hearth Bakery
Heritage grains making a resurgence thanks to Fanshawe research
With a growing prevalence of dietary restrictions in today's society, many food production companies are increasingly seeking alternatives to genetically modified grains. As such, Fanshawe's Centre for Research and Innovation and its School of Tourism, Hospitality and Culinary Arts have collaborated to determine the viability of certain heritage grains for the Canadian market.
Looking specifically at einkorn and spelt, a five-month research project funded through a $22,000 Natural Sciences and Engineering Research Council of Canada ENGAGE grant was undertaken to develop and test commercialized sourdough bread utilizing these heritage grains. For the project, faculty researcher Josie Pontarelli and then-student Richard Placzek worked together to identify the most efficient preparation methods, optimal storage process, highest quality recipes and nutritional breakdown of the grains.
At the project's culmination, the research team presented results to industry partner, Roger Rivest Marketing Limited, an organic grain marketing company, which is now using the results to help determine the cost and benefit of promoting einkorn and spelt to Canadian growers and producers. In doing so, innovative bakers, like Placzek of Whole Grain Hearth Bakery, are successfully reviving centuries-old heritage grains and in-house flour milling to produce delectable, digestible and nutritious breads and treats.