Meet the faculty of the Teaching English to Speakers of Other Languages and Intercultural Competence program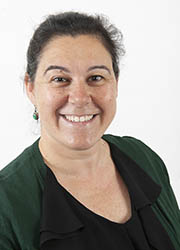 Ana's interest in language acquisition began at the age of 12 when she immigrated to Canada and had to learn English and French as well as hold on to her native Spanish. Her passion for cultural diversity and understanding continued while working in Latin America, the Middle East and Asia. 
Ana holds degrees in Social-Cultural Anthropology from Carleton University, Adult Education from Brock University and Intercultural Communications from Royal Roads University.
She has been teaching for 19 years, 9 of which have been at Fanshawe College in the English Language Institute as well as in the School of Language and Liberal Studies. Ana is also an IELTS Examiner with the British Council and a member of TESL Ontario, TESOL International, the Canadian Institute of Diversity and Inclusion (CIDI) and a recent winner of the London Latino Leader of the Year for her work in the creation of events and integration strategies for diverse populations in London's community.
Ana has been an invited guest speaker at various local organizations and provincial conferences with a research focus on acculturation of newcomers, especially Latin American immigrants, overcoming barriers to community participation, autoethnographies, and teacher training development in intercultural communication competency.
Email: aenriquez-johnson@fanshawec.ca
Phone: 1-519-452-4442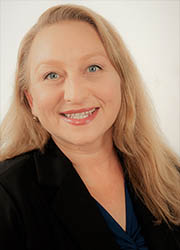 Angela's interest in and passion for language acquisition and teaching began when, after her undergraduate degree, she moved to Austria and taught English as a Foreign Language (EFL) for business purposes while learning a second language (German) as an adult.
Angela has been teaching English for Academic Purposes (EAP) in the college system since 2004, and has been training ESL teachers since 2008. She has worked at Fanshawe College since 2009, where she currently serves as the Coordinator for the TESOL and Intercultural Competence Program and is the Team Lead for EAP Level 10. She has taught courses in ESL/LINC, high school English for ELLs, post-secondary writing, communications, liberal arts and a European B.Ed.program.
Angela holds a PhD and Master of Arts in Applied Linguistics from York University, and she is also a TESL Ontario-certified language teacher (OCELT), teacher trainer, and post-TESL certificate trainer (PTCT: specialisation EAP). She is TESL Canada Level III-accredited, and she sits on TESL Ontario's Accreditation Standards and College and University committees. She has published in peer-reviewed journals, and presented at international conferences as well as to local and provincial organizations.
Research interests: L2 academic reading/critical reading, L2 reading to write in academic contexts, EAP.
Google Scholar: https://scholar.google.ca/citations?user=Gla-Qg8AAAAJ&hl=en
LinkedIn: https://www.linkedin.com/in/angela-meyer-sterzik-phd-3781a458/
Email: ameyersterzik@fanshawec.ca
Phone: 1-519-452-4430 x5269
Claire has had an interest in language acquisition since starting to learn her second language as a teenager. She continued to study languages and linguistics in university and began to teach ESL while completing her Master's degree in Linguistics.
Claire holds a PhD in Linguistics from Western University and is a certified TESL Ontario language teacher (OCELT) and teacher trainer. She has taught ELT, LINC and other ESL courses since 2003 and has been teaching EAP at Fanshawe College since 2010 where she is currently a full-time professor and coordinator in the English Language Institute. She has also taught linguistics courses at Western University and McMaster University.
519-452-4430 x4669
Teaching English to Speakers of Other Languages and Intercultural Competence program info