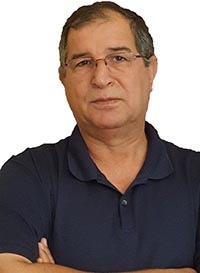 Kousay Said is a Professor in the Lawrence Kinlin School of Business at Fanshawe College, where he has been a faculty member since 2015. He specializes and teaches a multitude of courses such as Introductory Accounting, Advanced Financial Accounting, Cost and Managerial Accounting for both undergraduate graduate and ACAF students. 
Kousay completed his. MSc ,Ph.D. at Al Mustansiriyah University, his MSc at the. His research interests lie in Managerial Accounting, Ethics, and Financial Accounting. He has actively collaborated with researchers in other disciplines of accounting and business to better improve the field of accounting. 
Kousay has over 25 -year teaching experiences that developed from his various workplaces in his career that range from University of Sharjah (Non-American and American) to Saint Mary's University to and Bahrain University to Fanshawe College as well as many others. Dr. Said has been a part of roughly15 conferences and workshops and has conducted multiple training sessions across the globe, going from places such as Canada to the Middle East. Kousay has also actively worked in the field of accounting, having previously worked as a Financial Advisor at Dubai Customs Department and as a Financial Director at AAA Tax Pro in Canada. Dr. Said has a multitude of publications, having had his works published in journals such as the Journal of Modern Accounting and Auditing, the Journal Accounting and Taxation, the International Journal of Accounting and Taxation, etc. 
Contact:
Email: ksaid@fanshawec.ca