Coordinator, Human Resources Diploma Programs, Lawrence Kinlin School of Business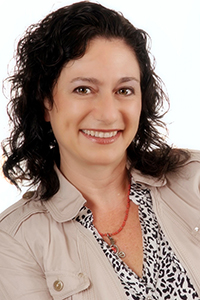 Diana joined the Lawrence Kinlin School of Business in 2009. Prior to that Diana taught at Fanshawe's Woodstock Campus, teaching Human Resources. She received her Bachelor of Arts (Honours) Degree from the University of Guelph.  She has her CHRL designation with the Human Resources Professional Association (HRPA). Diana has fourteen years experience in the automotive industry where she first became interested in Human Resources, travelingabroad while working in Thailand in Recruitment and Selection. Currently she is the Coordinator of the Business Human Resources Diploma programs in the Lawrence Kinlin School of Business.
In the roles of Coordinator and Professor Diana is able to guide, teach, and assist students in the areas of problem solving, communication, and continuous improvement providing them with the best possible ways of reaching their full potential.

 





Contact Information:
 
Diana Sinatra-Araujo, B.A. (Hons), CHRL
Coordinator, Business Human Resources Diploma and Advanced Diploma Programs
Lawrence Kinlin School of Business
T: 519.452.4430 x2883