Professor, Lawerence Kinlin School of Business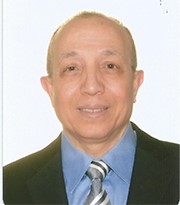 Dr. Ali Fahmy received his Bachelor Degree in Accounting from (Cairo University, in 82'), following this, Ali received his Master Degree in Accounting (in 87'). In 96' Ali received his Ph.D. degree in Accounting. In the same year, Ali got his Chartered Professional Accounting Designation.
Dr. Fahmy's experience in the Accounting field has mainly been in the Higher Education industry. He started as a teaching assistant at Cairo University in 84'. Following this, and (after his Master's Degree at Cairo University) he started as Assistant Lecturer at Cairo University. In 1996 Ali became a professor at Cairo University, where he taught undergraduate, and postgraduate Accounting students. Also, Dr. Fahmy Supervised the Masters and Ph.D. Accounting Degrees at Cairo University. In 2015, Dr. Fahmy Joined Fanshawe College as a full-time professor. Dr. Fahmy teaches Intermediate Accounting, Cost Accounting, and Management Accounting courses here at The Lawrence Kinlin School of Business at Fanshawe College. Dr. Fahmy continues his passion for helping students, learn, understand, and be able to implement, the skills they built, as they progress through the courses. 
Contact Information:
Dr. Ali Fahmy, Ph.D., M.Sc., B.Sc.
Professor of Accounting
Fanshawe College
Lawrence Kinlin School of Business
T: 519-452-4430 x4378 
E: afahmy@fanshawec.ca
www.fanshawec.ca